Sasha Alexander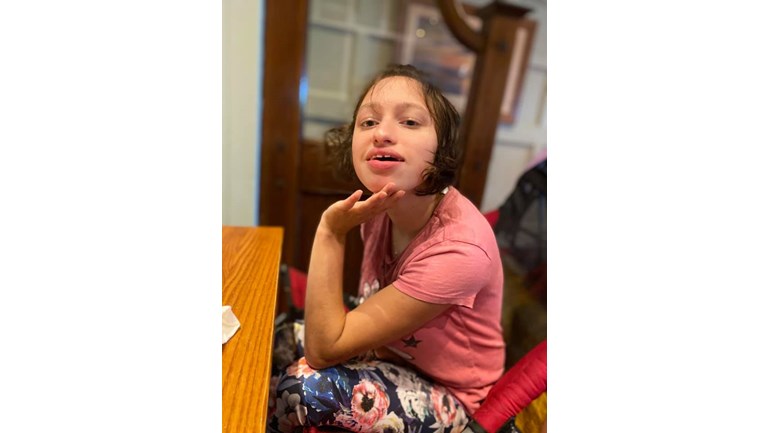 Sasha was born prematurely in 2004 with a virus called cytomegalovirus also known as CMV. She weighed only 2lb 12oz at birth and spent 3 months in special care. 
CMV Action | EDUCATE . VACCINATE . ERADICATE

Sasha has complex and severe disabilities which  are life long. Due to the damage that cmv did to her brain Sasha now has cerebral palsy, epilepsy, severe learning difficulties, is profoundly deaf and relies on a feeding tube for all her nutrition. Sasha uses British sign language to communicate. 

Throughout the 17 years of sasha's life there has always been one personality trait that shines through, she is the most determined person i know. Sasha has and will always push herself to do more than what any doctors or professionals tell her when given the right tools and support. 
Sasha likes to be as independent as possible, we are currently having adaptations carried out to our home to make life for Sasha as independent as she can be. These include creating a downstairs bedroom and wet room for Sasha also ramped access for her powerchair into the house. The majority of these costs have been meet by a disabled facilities grant but we have been left with a short fall. 
The purpose of this fundraising page is to raise enough money to purchase a closomat toilet so that Sasha is able to independently use the toilet without relying on another person, gives her dignity and ensures she is clean and hygienic.  

Wash and Dry Toilets - Closomat
 we would also like to purchase sasha a specialist bike for disabilities so that she can enjoy family bike rides with her younger brothers. 
7.5% of all donations to tree of hope in relation to this appeal will be allocated to the general charitable purposes of the tree of hope to cover our core operating costs.