Poppypopsfund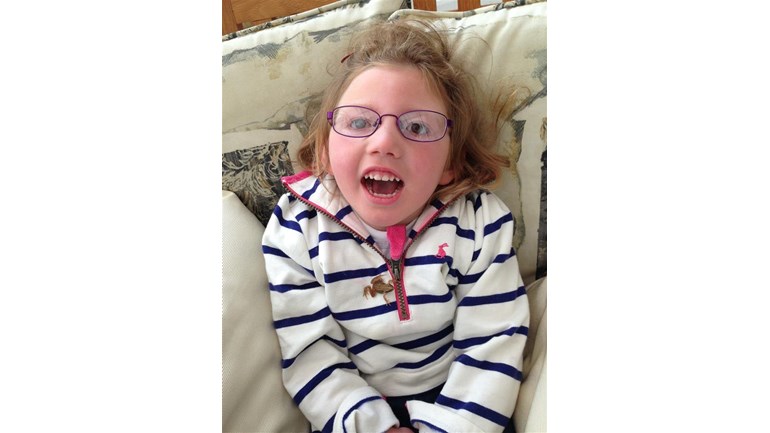 This is our daughter Poppy, with the award winning smile.

Poppy was born in 2010 and suffered severe brain damage caused by a lack of oxygen supply to the brain during her traumatic birth. As a result of this, our little girl is severely disabled.

She is registered blind, epileptic, learning disabled and has quadriplegic cerebral palsy, needing full trunk support, and her condition is classed as life limiting.  Cerebral palsy affects 1 in 400 live births in the UK, however Poppy is at the most severe end of the spectrum.

To date Poppy continues to impress doctors with her progress, as it was originally thought that due to the extensive brain damage she incurred during at birth, she might be in a persistent coma. Poppy has overcome massive hurdles, shows alertness and is responsive to her environment.

Our little girl will, however, face further difficulties as she grows, including stiff muscle tone in both her arms and legs, making normal movements difficult and painful. Her head and trunk stability are poor at present, and do not allow her to sit independently or raise her head fully when lying on her stomach.

Despite this, Poppy enjoys different sensory experiences and we try and make every day count for her. She has even been surfing, an experience she just loved! Poppy is able to smile when she is happy and has even started to giggle on occasions, but she is unable to speak or communicate through signing due to her condition. She is currently trialling eye gazing equipment as a means to communicate at school.

We are fundraising for specialist equipment and therapies that will give Poppy the best opportunity to maximise her potential and improve her quality of life. We have a real chance to make a difference to Poppy's functional outcome, but needs access to the right interventions and equipment.

Poppy is now of an age and size that carrying her up the stairs is becoming difficult, and lifting her in and out of the bath and supporting her in the bath has become impossible. Poppy loves her baths as this helps her muscles relax and eases her muscle spasms which causes her pain.

The first three items we are fundraising for are:

•A lift which will enable Poppy to be wheeled into the lift up to her bedroom. The lift costs £10,775 which includes installation.

•A specialist bath, which moves up and down, enabling us to wash Poppy with ease. It has supportive pillows inside which will give her more independence but keep her safe and secure. The cost of the bath and bathing support pillows and installation is £13,804

•A specialist car seat as Poppy finds it uncomfortable travelling for long periods of time, which is necessary when we travel for her specialist appointments in her wheelchair. This car seat has trunk and hip support and is also safer than travelling in her wheelchair. The cost is £3323.00

Have access to these vital pieces of equipment will mean more than words can say. It will enable us to continue to care for Poppy at home with her Mummy and Daddy, where all little girls should be.

Follow Poppy's story on twitter; @Poppypopsfund
Tree of Hope reserves to use these funds for any purpose stated in
the parents charter, including but not limited to, medical treatment, surgery and therapies and related travel expenses, medical and exercise equipment, childcare, home adaptations and the cost of vehicles designed for the disabled.