Mary & Oscar Stronger Together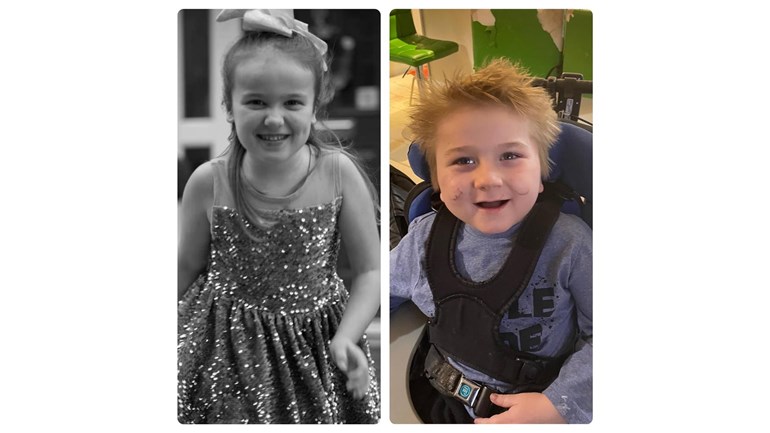 We have three beautiful children, George (10), Mary (7) and Oscar (5). Mary had developmental delays and was diagnosed with having ASD, at the severe end of the spectrum, in November 2018. Oscar also had developmental problems, starting at 2 months old where he was unable to keep feed down. His issues continued to develop to the point where he has an unsafe swallow, is nonverbal and has severe mobility limitations.
At the back end of 2020, both Oscar and Mary were diagnosed with Rett Syndrome.
Through Tree of Hope's support, we are looking to raise funds that help us be the family we always wanted to be and to be able to do the things "normal" families think nothing of doing, as well as ensuring Mary and Oscar can thrive in a safe, stimulating environment.
Mary and Oscar's needs are such that there is a great importance on their sensory needs being met through a well nourished sensory diet. As such, we are looking to raise funds to help us build an accessible sensory room in our garden, allowing them to have their needs met as and when they need it. Currently, much of their sensory needs are only being met in their school setting, which leaves their sensory diet in a deficit on weekends and on school holidays.
Thank you so much for reading their story.