Jack Smith - Jacks SDR Journey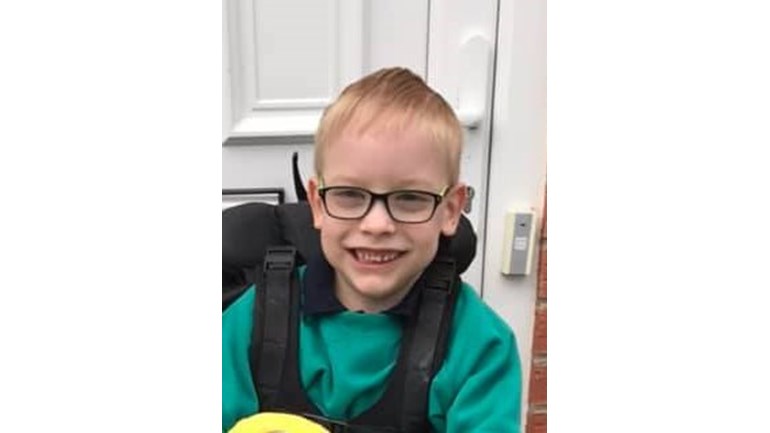 Jack is 6 years old, he was born at 30 weeks and has
Cerebral Palsy and Epilepsy.
Jacks cerebral palsy causes his legs to have spasticity, this
causes Jack to have a lot of pain and discomfort. The spasticity has also caused
his hips to dislocate on 3 occasions and this has followed with painful hip
surgeries. He is a full time wheelchair user but has great strength in his arms
and the hope is that with SDR surgery we can prevent further hip dislocations, improve
his comfort and his mobility.
Jack never fails to make everyone smile, he has a great
sense of humour and loves to sing and pretend he is a coach on The Voice. He
adores his siblings and has a special bond with his older brother who also has
cerebral palsy, they attend a lot of appointments together and undergo their physiotherapy
together.
Jacks dream is to be able to go on a bouncy castle standing
up rather than lying down. Although SDR isn't a guarantee to get Jack walking,
we believe that given the opportunity Jack will put his all in to reaching his
full potential whatever that may be and we have high hopes that SDR will be the
step in the right direction. SDR has the potential to be life changing for Jack.
No matter what, Jack has a fantastic army of friends and
family backing him all the way and we are confident we can help Jack reach some
level of independence and reduce the pain and discomfort he currently endures.
SDR isn't currently funded by the NHS for children with
Jacks level of cerebral palsy. He has been approved for surgery but this needs
to be funded by ourselves. The total cost including surgery, physiotherapy and
rehabilitation is £50,000. We are looking to do all we can to fundraise this money
and hope that he can have surgery in the next 6-8 months.
Thanks for taking the time to visit my JustGiving page.

Donating through JustGiving is simple, fast and totally secure. Your details are safe with JustGiving - they'll never sell them on or send unwanted emails. Once you donate, they'll send your money directly to the charity. So it's the most efficient way to donate - saving time and cutting costs for the charity.
7.5% of all donations to Tree of Hope in relation to this appeal will be allocated to the general charitable purposes of Tree of Hope to cover our core operating costs.
 
If we raise insufficient funds, or surplus funds, then the funds will be used, if appropriate, to fund support for our child's needs in accordance with Tree of Hope's charitable objects.  If in those circumstances we are unable to use all or part of the funds for the benefit of our child in accordance with Tree of Hope's charitable objectives, then any funds that cannot be used will be transferred to be used for the general charitable purposes of Tree of Hope.