Helping Harris Turnbull reach his potential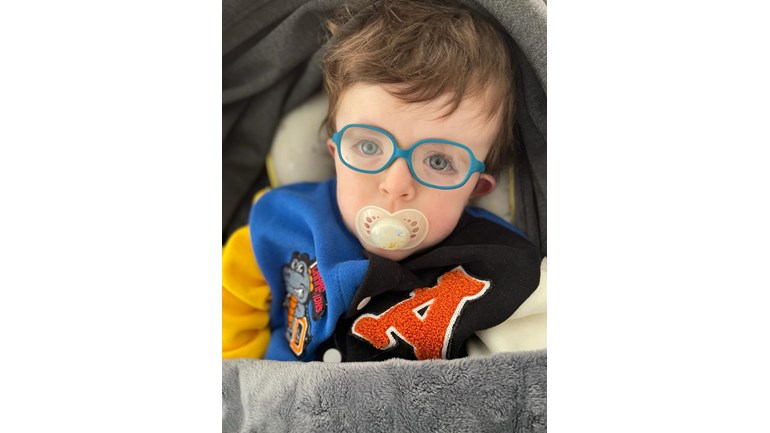 Hi Everyone, 
Thanks for taking the time to visit my JustGiving page.
We have set up this JustGiving page to raise money for our precious son Harris. Harris was born on 4th June 2020 with a diaphragmatic hernia and following this was diagnosed with epilepsy and global development delay to name a few. A genetic condition being the cause of all his problems. Harris has had an extremely tough 2 years (as have we) of life so far and has overcome so much and got through so many illnesses, operations and hospital stays (totalling over 6 months) - he is our miracle! 
Harris battles everyday with drug resistant epilepsy which we are still trying so hard to get under control as well as many other day to day difficulties. Every day is such a worry for us and every day comes with its ups and downs! 
What Harris needs is regular, consistent therapy to help improve his quality of life. We don't know what Harris's potential is but we will never give up trying to get the best out of him. We are hoping to raise money to help increase the amount of physiotherapy we can get for Harris including the possibility of taking him to 'Footsteps' in Oxford which is intensive physiotherapy blocks for a number of weeks at a time. One physio session alone costs approximately £100. In addition to this we are hoping to be able to purchase some equipment for Harris to help with day to day life in the form of specialised portable seating which can help with things like allowing him to sit in a restaurant at the table beside us or allowing him to sit in a swing or a shopping trolley. He could even use it to sit on an aeroplane! We are also keen to get a walking aid for Harris to help support him in taking steps. 
Any money raised is held by Tree of Hope which is a charity focused on raising and managing funds for medical treatment, therapy & equipment for sick & disabled children. This money is held on Harris's behalf in an account which is released as and when needed when a receipt or invoice is produced. 
We as a family would be so grateful for any help you could give to allow us to help our little boy and give him everything he deserves! Thank you with all our hearts 💕 
7.5% of all donations to Tree of Hope in relation to this appeal will be allocated to the general charitable purposes of Tree of Hope to cover our core operating costs.
 
If we raise insufficient funds, or surplus funds, then the funds will be used, if appropriate, to fund support for our child's needs in accordance with Tree of Hope's charitable objects.  If in those circumstances we are unable to use all or part of the funds for the benefit of our child in accordance with Tree of Hope's charitable objects, then any funds that cannot be used will be transferred to be used for the general charitable purposes of Tree of Hope.
 
If you have any questions at all please do not hesitate to call the family support team on 01892 535525.