Brody Fleming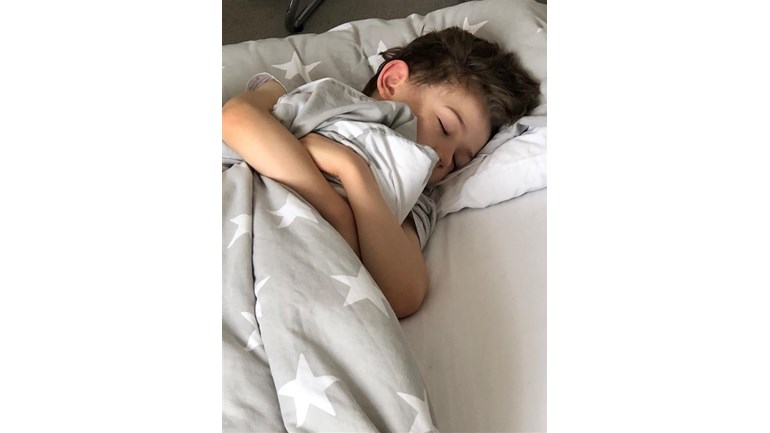 First of all... thank you so much to any of you that are about to read Brody's story. 
Brody was diagnosed with a rare paediatric neuropsychiatric disease called PANDAS, PANS in 2020. 
What this does is attacks the brain and immune system and causes brain swelling which then causes psychotic behaviours in Brody causing him to be very out of control and violent unable to live a good quality of life. This is the worst amongst many other symptoms such as severe OCD, tics, depression, anxiety, mental regression and a very bad lack of sleep. Brody is currently not able to even socialise or have friends due to his violence tendencies.
Brody also suffers from childhood mania, he experiences hallucinations, intrusive thoughts to kill me and himself, hears voices and follows their commands. Those who know Brody know he's the sweetest boy and to see this happen to him is heart breaking and had made it very hard for us to live. We just want a decent quality of life. 
There isn't the nhs help, treatment available or it's very limited and not enough to help Brody sadly. Up until now he's already had private care but it's sadly no longer affordable, so this is to hopefully raise ongoing funds for the ongoing assessments, medicines, treatments he needs such as a specialist neurologist, immunologist and psychiatrist so far. He needs 2 weekly psychiatrist appointments mainly at £280 each and also a visit to London for an MRI and special blood testing, possible lumbar puncture also for which I have been quoted £12,000. Myself and Brody live alone with very limited help as both my parents are very poorly and unable to help and we have lost all our friends through the traumas this condition has brought us. 
This has been very difficult to do as I am not one to share much nor ask for help but this is for Brody, he deserves the help he really needs. I know things are very tough for most people with the current covid 19 situation so I don't like to ask for anything but if all you can do is share his link then that means the world to us and we would be forever grateful, not just for brodys support but to help raise awareness of this awful disease to hopefully help others suffering this totally life ruining condition too.