Alexander Needham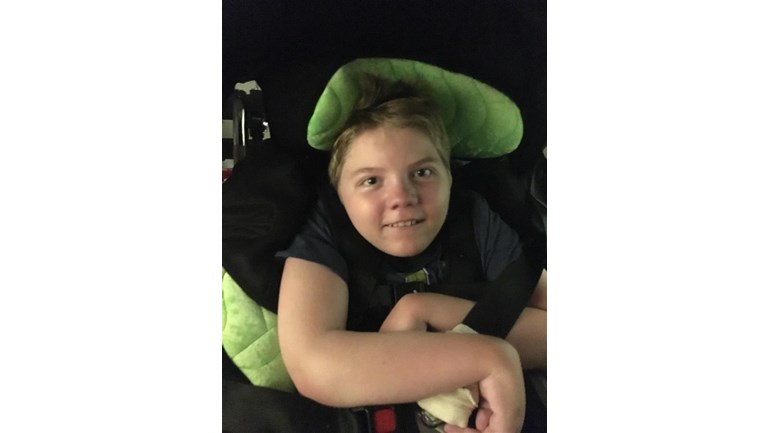 Thanks for taking the time to visit my JustGiving page.
Donating through JustGiving is simple, fast and totally secure. Your details are safe with JustGiving - they'll never sell them on or send unwanted emails. Once you donate, they'll send your money directly to the charity. So it's the most efficient way to donate - saving time and cutting costs for the charity.
In March 2010 Alexander was born perfectly healthy and met all his milestones. He was saying odd words, walking with his walker, climbing the stairs and interacting with others. At the age of 14 months we noticed something wasn't quite right.
We decided to seek professional advice to discuss our concerns. By the age of 2 Alexander had lost practically all his skills. In 2012 Alexander had his first seizure which he still continues to have on a daily basis. Our journey started to become more in-depth as we were referred to a top neurologist. Alexander underwent a numerous of tests to find out what was happening to our son and why. It was heartbreaking seeing our son deteriorate more and more each day. By 2015 we received the devastating news that Alexander was now blind, the thought of our son not being to see us and everything around him again was extremely hard to deal with. 
After a very long 5 years of seeing our son deteriorate and to see him go through a numerous tests we finally got a diagnosis. We had come to believe that we would never know what was causing Alexander to deteriorate and to require 24/7 care. Alexander is wheelchair dependent, tube fed, blind, has seizures and has dislocated hips.
In December 2016 we received the devastating, heartbreaking news that Alexander had CLN1 Infantile Batten Disease a neurological degenerative disease. There is no cure and is fatal. I can't begin to explain how we felt on that day as there no words to describe it.
We take each day as it comes and enjoy everyday that we have all together. 
Please if you can help us to fundraise to get equipment, sensory equipment for our home it would be greatly appreciated. We would also like to make some special memories with our son.
Thankyou for taking time to read our story.
7.5% of all donations to Tree of Hope in relation to this appeal will be allocated to the general charitable purposes of Tree of Hope to cover our core operating costs.


If we raise insufficient funds, or surplus funds, then the funds will be used, if appropriate, to fund support for our child's needs in accordance with Tree of Hope's charitable objects.  If in those circumstances we are unable to use all or part of the funds for the benefit of our child in accordance with Tree of Hope's charitable objectives, then any funds that cannot be used will be transferred to be used for the general charitable purposes of Tree of Hope.