Freddie's Fundraising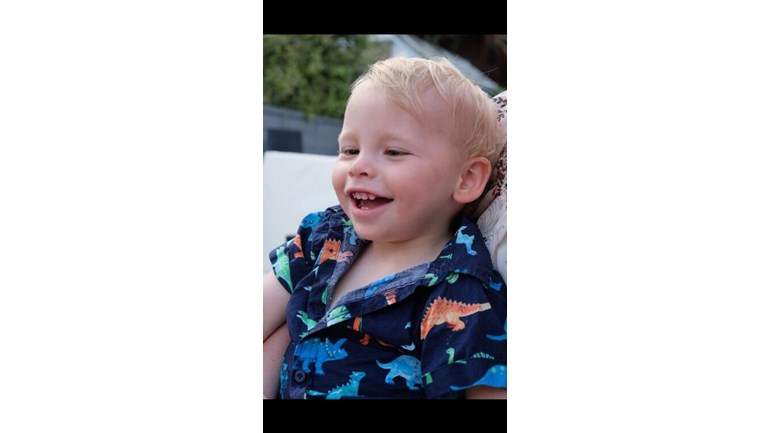 Thanks for taking the time to visit my JustGiving page.
Donating through JustGiving is simple, fast and totally secure. Your details are safe with JustGiving - they'll never sell them on or send unwanted emails. Once you donate, they'll send your money directly to the charity. So it's the most efficient way to donate - saving time and cutting costs for the charity.
Hi my name is Freddie and I am a lovely bubbly happy Sausage. However, I was a bit of a pickle and was born 10 days late! Partly because of this I became distressed and did a big poo in the womb which I inhaled. (Meconium Aspiration Syndrome) I didn't get any oxygen to my brain as my lungs were filled with Meconium and was quite poorly, the Doctors and Nurses fought very hard (and so did I) to keep me alive. I now have Grade 3 Hypoxic Ischaemic Encephalopathy (HIE) which has caused me to have severe bilateral dystonic Cerebal Palsy. This means my head and core is very floppy and I don't sit very well (unless watching something fun on the TV!) additionally I have stiff arms and legs which I have physio for to help loosen and to help strengthen my core. I have uncontrollable muscle spasms which also prevent me from using my hands and eating/drinking as well as I could. At almost 3 years old I am unable to sit, stand, walk or use my hands to feed and look after myself. 
My Mummy and Daddy say I'm amazing because I keep proving all the Doctors wrong, by getting better, by being more awake and getting my suck and eventually coming off the feeding tube. I LOVE food now and can never get enough! I eat anything and everything as longs as it's soft.  My arms and hands are getting better with physio all the time and so is my core strength. 
I am shockingly clever and can understand more than I appear to but I am unable to express this due to low muscle tone orally also. I hope to one day use an eye gaze communication device. 
The NHS is amazing as they saved me but can only provide me with an hours physiotherapy every 2 weeks. I would like to go to the NAPA Center in LA where they provide intensive highly specialised therapy. 
I know that with more therapy and good equipment I will be able to do amazing things and keep proving the Doctors wrong to enable me to be as independent as possible and have a good quality of life. 
Thank you for taking the time to read my story
Love Freddie xxx