Liam's Learning fund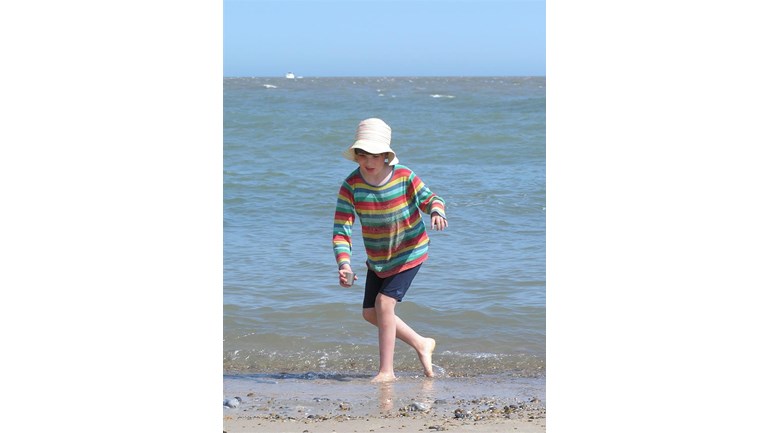 2022 UPDATE!! *The total amount here represents everything that has been raised from Liam's birth up till the present year to support his physio. Almost all of this has already been spent on the sessions, which have helped him so much in his lifer thus far. We need to raise 5k for this year, and so aim to reach the £40k target in 2022.*

Our beautiful son Liam Isaac was born at the Royal London Hospital on 2nd April 2013.  Due to unforeseen circumstances, before or during his birth, Liam suffered a stroke. His MRI scans showed extensive injury to the right side of his brain. It was very bad at the time for us as a family, and the neonatal neurologist was not optimistic about Liam's prognosis. We spent a month in the hospital and Liam soon started to prove that those initial reports had been overly pessimistic.  Yes, there had been extensive injury and, yes, it would mark him, but how Liam's progress unfolds would be something that he and we, his parents, could work with.  The doctors told us from early on that the way we nurture and support Liam can make a very big difference.  This is a great responsibility and opportunity for us to help our little boy in the best ways we can.  Liam has continually shown himself to be a strong, adaptable, positive little fellow, engaged and eager to take back the ground lost to him. This from the day he got out of intensive care!  It has been moving to watch him. Liam is not a child who is going to let this hard start stop him.(read on...) 
It's our job as Liam's parents to help him, and for that we need your help.  
The damage wrought has affected the left side of Liam's body, especially his left arm.  (The medical name for this is 'hemiplegia'.)  Liam has been having therapy each week since he was four months old.  It's quite something to see these sessions: how engaged he is in this work and he has made fantastic progress.  With such skilled help, Liam is learning gradually to reconnect with his left side as much as is possible for him.  His therapists are very pleased with how he is doing and his capacity for the learning he needs to do.  Our ongoing checkups with consultants at the Royal London Hospital confirm the progress Liam is making.  Our young boy is on the path to healing - how much or how far that goes, nobody can say, but with help it will be a long way indeed.
The target funds we are aiming to raise are earmarked by Tree of Hope to support Liam in his physiotherapy and with his healing during his childhood years.  This is a key time in his growth and development: children have amazing brain plasticity, which means the healing work Liam is doing can have maximum effect, helping his growing brain to make new neurological pathways, replacing those lost.  
Your giving is a kindness that will make a very real difference to Liam.
Donating through JustGiving is simple, fast and totally secure. Your details are safe with JustGiving – they'll never sell them on or send unwanted emails. Once you donate, they'll send your money directly to the charity. So it's the most efficient way to donate – saving time and cutting costs for the charity.