Zip It For Mia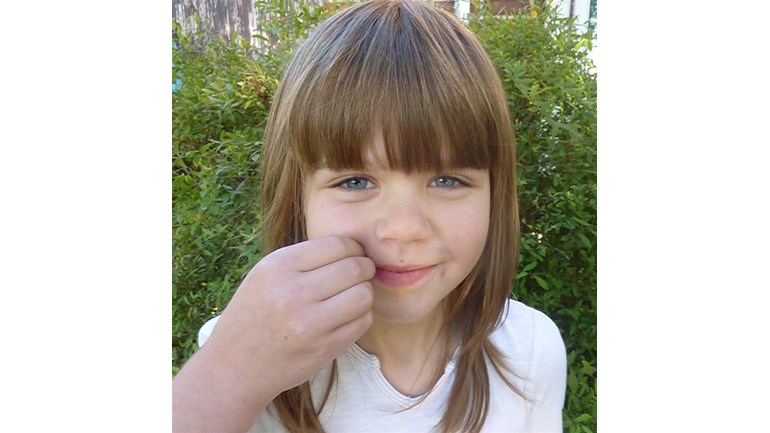 Mia is 7. In many ways she is like all other little girls - desperate to learn, play and make friends. She is full of fun, kind, funny and helpful, but she is also frustrated, friendless - trapped in a world in which she cannot speak to anyone or fully understand what people say. Mia has a Specific Speech and Language Impairment, Verbal Dyspraxia and suspected Auditory Processing Disorder. She cannot learn language in that incredible 'soak up like a sponge' way that most kids do. She needs to be taught to speak, intensively.
We need to find money for Speech and Language Therapy, up to 5 sessions per week at £50 to £70 per hour. TalkTools therapy will help Mia build up her speech muscles and breath control to support speech. PROMPT helps guide Mia whilst she attempts to make speech sounds, giving her a tactile sense of how her speech system should work.
Auditory training will help train Mia's auditory porcessing - her brain's ability and speed to process what she hears.We intend to use Fast ForWord to help with this, which has been shown in studies to be as effective as a session of speech and language therapy. The more the better.
Mia receives Occupational Therapy to help with Sensory Processing issues and motor planning.
Can you help us? Experience a day without speech. Can you Zip It For Mia?
Email me at nibby@nibby.com for a sponsorship form, or download one from our web page (address below) and join us on Sunday 18th November in a sponsored silence. If that's not a good date for you, you could set your own date in 2012. Zip It For Mia for a day if you dare, half a day - or whatever works for you! Simply obtain your sponsorship form then ask as many people as you can to sponsor you to Zip It For Mia, then collect your sponsorship money.
Please make a note of the sum total at the bottom of the form, have yourself and a witness sign the form to show that you have both seen and counted the money. You will need to post me the form (email me for my address) and pay the money direct into the Tree of Hope bank account at your local HSBC bank (email me for account details). It's not as complicated as it sounds! Email me if you have any questions.
All money raised goes to Tree of Hope Children's Charity and our named therapy practices invoice Tree of Hope direct.
'It is particularly important that a child with verbal dyspraxia receives speech and language therapy delivered by a therapist with relevant experience. Children with severe verbal dyspraxia may require intensive levels of therapy in order to make progress.'
Afasic (www.afasicengland.org.uk), a support group for parents of children with speech and language difficulties.
Visit our website www.avoiceformia.org.uk