Making a difference for Zee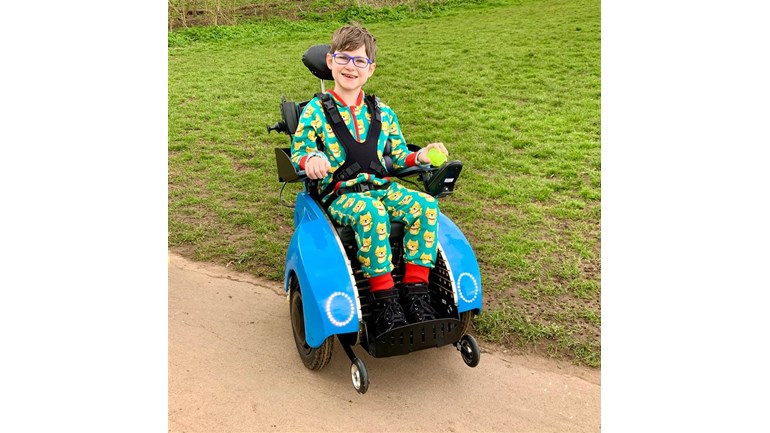 Thanks for taking the time to visit my JustGiving page.
Nine years ago we were blessed with the arrival of our little super star Zee! 
He has complex needs and we are fundraising for equipment to help him live life to the full! 
Particularly to provide with with more independence as he grows! 
He's recently tried a Tiny Trax power wheelchair, which was absolutely amazing. So lovely to see him off roading up steep hills in the park by himself, hills I just wouldn't have the strength to push him up in his manual chair. My hope is as life becomes more normal post Covid and we are able to venture more places, Zee will be able to have more freedom using a power chair. A huge thank you to his friend Elodie who raised the money to pay for the deposit of the panels towards this chair. Zee is very fortunate that Barton Hill Rugby Club Charity Cafe have offered to help raise the rest of the required funds for this chair!!! #thankyou 
This means we can start to think about the other items that Zee needs as well.
He's tried a walking frame which would be amazing for him when he's less fatigued. 
We've been looking at smaller items too to aid his independence whilst also keeping him safe. We'll update on these as we reach those milestones.
He has recently started wearing a different glasses prescription for close up work which is stronger than his everyday pair, he has made outstanding progress with his education this past year at home but has been struggling with close up work. His eye Doctor has recommended a close touch screen pc for his learning  in addition to the new lenses so we'd really like to be able to purchase this also. 
Zee has been fundraising for others since he was a tiny baby, he is such a caring soul and a cheeky little pickle. Please help us provide the opportunities for him by donating or fundraising for him.
Money raised goes to the Charity, Tree of Hope, held in a pot earmarked for Zee. We can then apply for items we need and tree of hope pay the suppliers direct. 
Thank you
Donating through JustGiving is simple, fast and totally secure. Your details are safe with JustGiving - they'll never sell them on or send unwanted emails. Once you donate, they'll send your money directly to the charity. So it's the most efficient way to donate - saving time and cutting costs for the charity.
7.5% of all donations to Tree of Hope in relation to this appeal will be allocated to the general charitable purposes of Tree of Hope to cover our core operating costs.

If we raise insufficient funds, or surplus funds, then the funds will be used, if appropriate, to fund support for our child's needs in accordance with Tree of Hope's charitable objects.  If in those circumstances we are unable to use all or part of the funds for the benefit of our child in accordance with Tree of Hope's charitable objectives, then any funds that cannot be used will be transferred to be used for the general charitable purposes of Tree of Hope.