Little Legs, Happy Feet!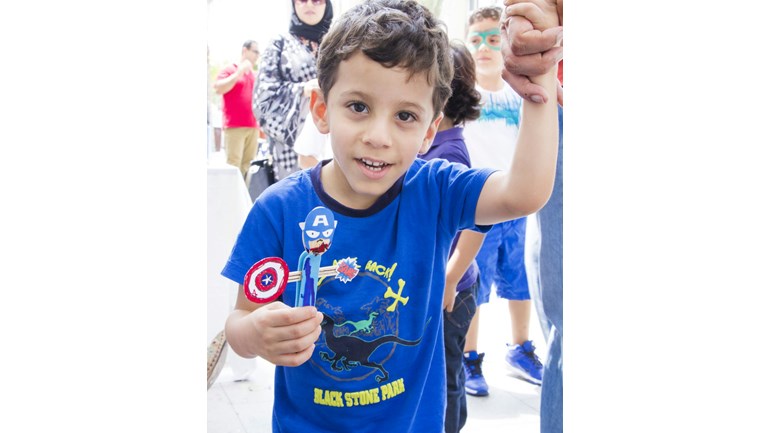 Thank you for taking the time to visit Zach's JustGiving page.
Zachariah and his twin brother Saif are just like any other 3 year olds. They enjoy role play, racing cars and love their superheroes. They are charming, cheeky andfearless! Because they're twins, everyone thinks they're the same...But they're not.
The twins were born extremely premature on 27 January 2012 at 26 weeks.Both boys spent  time at the Special Care Baby Unit, Saif progressedto good health and came home at the age of 3 months, sadly leaving Zach behind.
At one month of life, Zach who barely weighed 1lbs 9 oz, was diagnosed with Necrotising Enterocolitis(NEC), an intestinal disease most common among preemies. The tissue in hislarge intestine had begun to die off. The surgeons had to remove the diseasedparts of his intestines and created a temporary stoma in his abdomen with a colostomy bag. After spending 5 months at the Special Care Baby Unit, our little fighter started toprogress positively and had put on the weight necessary for him to come homeand join his family, who were eagerly awaiting his arrival. He went back intosurgery to reverse his stoma just before his first birthday.
After months of catching our breath, we were finally able to celebrate the arrival of our twin boys! But soon after their first birthday westarted noticing that Zach had missed some milestones, with his twin to compare to. We thought it was normal for a childlike him, having had a stormy beginning, to have some "delayed milestones". At the age of 18 months, little Zach was diagnosed with Cerebral Palsy (A non-progressive brain injury),Spastic Diplegia: A complication in the brain-to-nerve-to-musclecommunication which meant that Zach's leg muscles and feet would suffer fromstiffness and tightness, causing spasms/pain and disabling him from sitting,standing and even walking independently. Zach uses a kaye walker to practice his feeble walking outdoors, he needs support to sit and wears braces/splints (AFOs) on his legs to stop him from standing on his tip toes and give him a sense of balance. Even with all these challenges, Zach'sradiant smile always shines on and how can anyone resist his infectious smile!
We know there is no cure for cerebral palsy, but there is a lifechanging surgery called Selective Dorsal Rhizotomy (SDR), a specialtechnique that involves sectioning (cutting) some of the sensory nerve fibers, which cause the muscle stiffness/spasticity,  that come from the muscles and enter the spinal cord.
We are desperate to raise £80,000 to cover thissurgery, the intensive pre- and post operative physiotherapy program Zach willundergo to strengthen his muscles, the equipment he will need to keephis rehabilitation going as well as any corrective surgeries we were told Zach will need either prior to this surgery or after.  
We call on you, our families and friends, to supportour cause and thank you for helping Zach realise his dream of doing simple things... kicking a ball, running around, jumping in muddy puddles and simply walking alongside his brother. 
Should we exceed the target amount (or if we do notraise enough funds, or if they cannot be used for any other reason) the fundsraised will go to the general funds of Tree of Hope to assist other sickchildren. Donating through JustGiving is simple, fast and totally secure. Yourdetails are safe with JustGiving – they'll never sell them on or send unwantedemails. Once you donate, they'll send your money directly to Tree of Hope. Soit's the most efficient way to donate – saving time and cutting costs for thecharity.