My beautiful girl needs lifesaving treatment - Winnie's Wish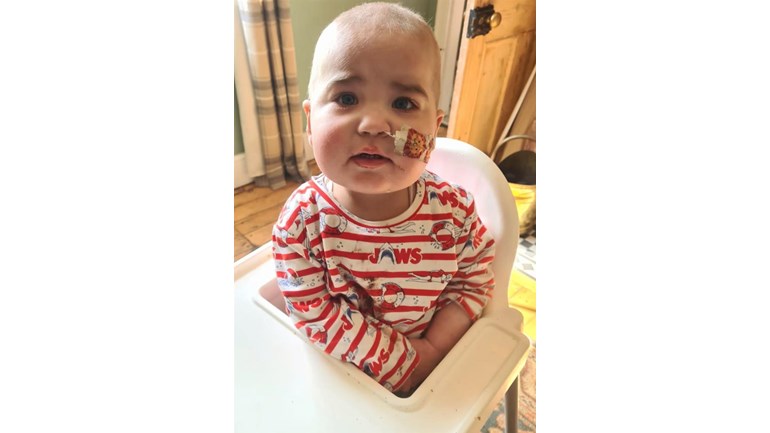 Winnie is nearly two. She has had leukaemia since she was 11 months old. She has been through chemotherapy, immunotherapy and a bone marrow transplant that we hoped would be her cure. However, three months later she relapsed with a more aggressive form of leukaemia. 
There are limited treatment options for Winnie in the UK and  we are now in the position where we need to fundraise £500000 for a treatment called CAR T therapy that is only available abroad. The UK does offer some CAR T options but not ones that would be suitable for Winnie's rare form of leukaemia. Winnie will also have long term side effects from all the treatment she has endured over the last year and continues to endure. Funds in her pot will also go towards supporting her where needed with dental care, fertility issues or any other problems that should arise. These funds will be held by Tree of Hope charity and paid out as and when needed. Should we not need them they will go to another child in a similar situation. 
Winnie is a happy little girl, with a wicked sense of humour. She loves her family and she loves dancing and exploring. Her favourite animals are ducks and horses. She's so cheeky and funny but will always give her mama her last sweet. We hate to ask strangers for money and we hate having to share this painful journey, but this is the only way we can save our daughter. We know you would do the same if it was your child. Winnie is a strong little girl and we want to give her the best chance of beating this leukaemia for good. 
If you'd like to get in touch, we're at winnieswish1@gmail.com or on @winnies_wish on Instagram. We are also on Facebook as Winnie's wish: Fundraising to save a baby girl's life. 
7.5% of all donations to Tree of Hope in relation to this appeal will be allocated to the general charitable purposes of Tree of Hope to cover our core operating costs.

If we raise insufficient funds, or surplus funds, then the funds will be used, if appropriate, to fund support for our child's needs in accordance with Tree of Hope's charitable objects.  If in those circumstances we are unable to use all or part of the funds for the benefit of our child in accordance with Tree of Hope's charitable objectives, then any funds that cannot be used will be transferred to be used for the general charitable purposes of Tree of Hope.