FIXING OUR FLAT HEADS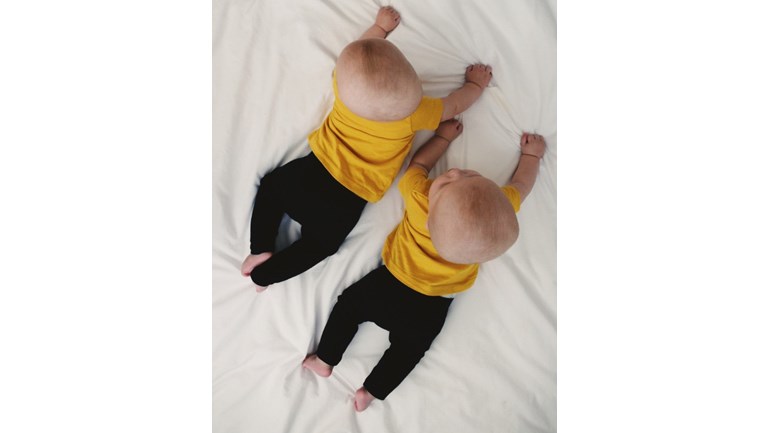 Thanks for taking the time to visit our JustGiving page.

My beautiful identical twin boys both have severe Plagiocephaly and Brachycephaly. This was picked up on early and mentioned to heath vistors, GPs and eventually doctors. After finally getting a referral for hospital it was confirmed that the boys have Plagiocephaly and Brachycephaly but the NHS no longer treat this as they class it as a cosmetic problem. We were advised that all of my efforts with repositioning were a complete waste of time and the doctors would expect to see improvement by the age of 4 and that hair would have grown by then - this really isn't the case. Every mother wants their children to grow up to be happy, healthy and confident and I will give my everything to make sure this happens.

After months of researching we finally made the 200 mile round trip to our nearest Technology in Motion clinic who's orthose is the UKs leading clinician in the field of flat head syndrome correction. Winnie has severe Brachycephaly and Wallie has severe Plagiocephaly and Brachycephaly - neither of these conditions were helped by the TTTS that they suffered during our pregnancy and being born premature at 34 weeks. 

The treatment is £2025 per child so for us £4050 

A plagiocephaly helmet is an advanced cranial remoulding treatment to effectively treat severe cases of flat head syndrome. As the head grows naturally, the TiMband helmet gently corrects the position and form of the head bones to develop a more normal shape. Wallie and Winnie will have to wear these helmets 23 hours a day for 6 months. We will have to make the huge journey to the clinic every 2/4 weeks so the helmets can be modified at regular intervals to gently bring about the correction. 

We have been lucky enough to recieve some funding from an amazing charity headstart4babies however if possible I would really love to be able to make a donation back to them so they can continue to help others - without them contributing to the large deposit we required to start the boys treatment we wouldn't have been able to go ahead! 

Not only do I want to raise the funds so my boys can have the best treatment possible I want to help raise awareness of flat head syndrome and help educate others.


Donating through JustGiving is simple, fast and totally secure. Your details are safe with JustGiving - they'll never sell them on or send unwanted emails. Once you donate, they'll send your money directly to the charity. So it's the most efficient way to donate - saving time and cutting costs for the charity.