Walk With Alfie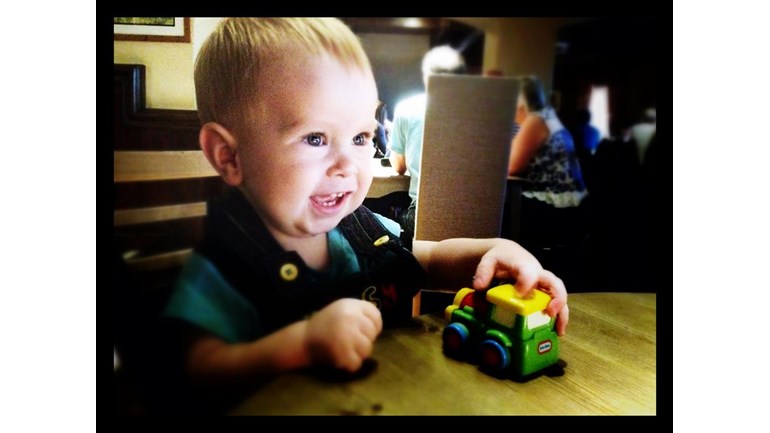 Alfie is a very happy 4 year old boy. He has a medical condition called cerebral palsy.
He was born in May 2012 by emergency caesarian section at 35 weeks. He was very poorly for the first 2 weeks, needing ventilation and was incredibly floppy. It was evident that he had some delay in his physical development, and was diagnosed with Cerebral Palsy (CP) at the age of 9 months.
Cognitively, Alfie is very bright. He has some speech delay, but the most marked effect of the CP is his delay in motor milestones. He has recwntly learned to stand and has taken a few independent steps. . 
He is very well supported by NHS services, but despite their best efforts, there is insufficient funding to meet his needs. With the help of Tree Of Hope, Alfie is able to get extra therapy. His family are therefore raising funds for Tree Of Hope, so that Tree Of Hope will be able to continue giving him the best possible therapy. This will take the form of Physiotherary, Occupational Therapy, Speech Therapy and Strength and conditioning management. He is also likely to need some specialised / adapted equipment whilst learning to walk.
With the right support, Alfie will be able to walk fully independently in the near future, enabling him to have a fully active  life. He will likely need life long fitness support and training.
We are very grateful to Tree Of Hope for helping us raise this money for Alfie. Should we exceed the target amount (or if we do not raise enough funds, or if they cannot be used for any other reason) the funds raised will go to the general funds of Tree of Hope to assist other sick children.
Thanks to you too for helping little Alfie!