Vigo's Wish To Walk www.vigoswishtowalk.co.uk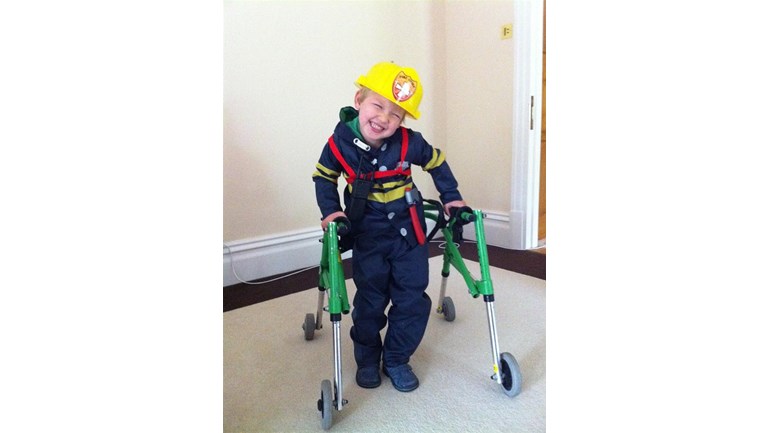 Hello my name is Vigo and I am 3 years old. When I was 6 months old my Mummy was told that I had a neurological condition called Periventricular Leukomalacia which has lead to Spastic Quadriplegic Cerebral Palsy.
Having Cerebral Palsy means that the muscles in my legs are always very tight and they often hurt. I work very hard every day with my Mummy doing physiotherapy and stretches to help loosen my muscles. I wear splints on my legs and I have a frame to help me walk.
Simple things that come naturally to most people are impossible for me to do, like get dressed, brush my hair and teeth, climb the stairs, sit on a chair – I can't even wiggle my toes. I wish I could stand and walk on my own, and do all the things that my friends can do like run & jump. I would love to kick a football one day too.
I have been accepted to have an operation in America called Selective Dorsal Rhizotomy (SDR) to permanently reduce the tightness in my legs and hopefully help me walk on my own. The operation, expenses, equipment and intensive physiotherapy for a year after will cost £70,000 and I really need your help to raise the money.
Please help my wish come true xx
For more information on me,my diagnoses, SDR and future fundraising events please have a look at my website - www.vigoswishtowalk.co.uk