Venice Nzolani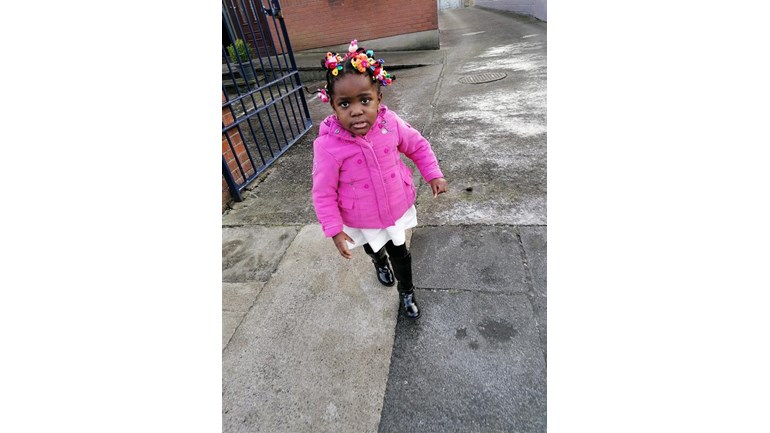 My daughter Venice is a lovely 2 years-old girl has
been diagnosed with Autistic Spectrum Disorder at the very early age of 2
years.Autism is a lifelong, developmental disability that affects
all aspects of life, especially, how a person communicates with and relates to other people, and how they experience the world around  them. The ASD that Venice lives with affects his ability to communicate in a functional way, which means that he cannot progress with his learning easily. She suffers from severe
echolalia; a condition that involves the constant repetition of noises/words that are heard.When asked a question she will often just repeat it back, or not say anything.
For Venice, this condition is about:
Venice is making day-by-day uncommon sounds and stereotype
gestures. Ex: Crossing fingers and uncontrolled clapping which is becoming
embarrassing in front of people especially on public places   

-being unable to properly engage with other people and
express herself. Venice has very limited understanding and is currently
learning how to use visual aids to communicate.
-often being unable to enjoy the world around her as when he
gets sensory overwhelmed she refuses to walk.
-not being able to imitate, and share her interests with
other children.
As her mum, I am always trying different therapies with
Venice, constantly learning, attending various sessions so I can support my
daughter the best I can.
Unfortunately, there's not much help or support that is
funded by the government so most therapies are funded by ourselves.
After extensive research, I discovered the www.horizons therapy.ie,
which is one of the most efficient early intervention therapies.
The younger the child is when you start it, the more chances
he/she will have to improve to a level that would allow them to live a good quality independent life.
Inspired by my findings, I got determined to provide my
child with the opportunity to develop and start enjoying the simplest things in
life.The program is 6 months and very expensive and sadly not
covered by medical card.
The costs per week are divided as follow:
 €100/hour
for occupational therapy twice a week (total 200/week)
€90/hour for Speech language once a week             (total 90/week)

This
would not be possible without your help and support. I am currently looking for funding
6 months, which will cost around EUR 6960. My target is EUR 5000. Any donations small or big are very much appreciated. 
Many thanks for taking the time to visit my page and your support.