Vejas - A journey of hope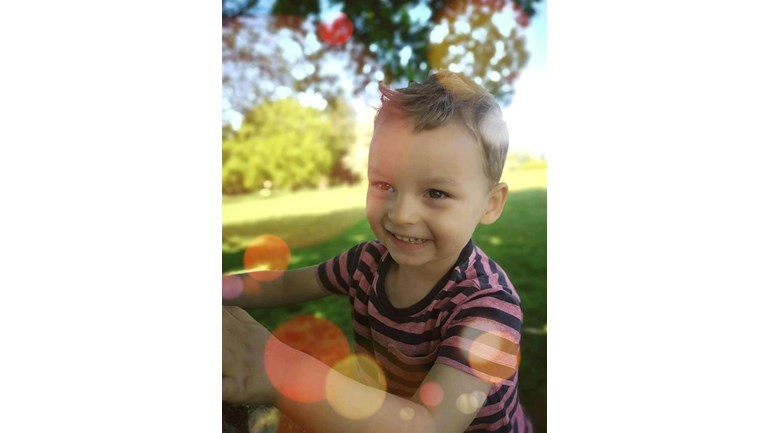 With a heavy heart, I write this today...

I am the mummy of a 2 years old boy called Vejas. My little man is so sweet, full of love and when he smiles he completely melts your heart. 
When Vejas was born we thought he was a very healthy baby but how wrong we were. What we didn't know was that very soon our dreams, expectations our whole world would be crushed. Vejas was 4 months old when he started having seizures. He was admitted to hospital and after MRI scans and multiple tests, Vejas was diagnosed with a rare brain condition called Lissencephaly. The day of my son's diagnosis was the worst day of our lives. It ripped our hearts apart. Our loss of a healthy baby boy was unimaginable. We grieved for the healthy baby boy we thought we had and it still hurts every single day.

About 1 in every 100,000 babies are born with this devastating condition. Lissencephaly (sometimes known by its literal translation as "smooth brain") is typically caused by genetic mutation in a baby that occurs during pregnancy and prevents the brain from developing normally. It can cause severe developmental disorders and seizures, and most children require constant care. There is no cure for the condition and life expectancy is greatly reduced.

Although we feel the absolute joy that he's alive and with us, we also feel complete sorrow that our beautiful son is plagued by this condition.
The seizures in lissencephaly are usually very difficult to control. In Vejas case we dont have full seizure control but we do hope that one day he will be completely seizure-free. Vejas also has global development delay and low muscle tone making him similar in development to an 9-10-month old baby. He can crawl, sit unsupported, grab and play with toys (in his own way), stand with support and he is learning to walk independently. All these achievements are down to privately funded physical therapies we have found. He keeps defying the odds and proving the doctors wrong.
We are unsure how developmentally delayed Vejas will be and how else this will affect his life in the future. There is no cure, but my husband and I are willing to try anything and everything to fight for a better future for Vejas. He has a difficult road ahead, but we will never give up on him and we will keep fighting as long as he does.
We are fundraising for his private specialist therapy sessions in the hope that Vejas will be able to walk one day and might say, Mummy.  We started Anat Baniel Method therapy in London which costs £125.00 for a 45 min session and we have seen an amazing change in our son. The therapy helped him to crawl, stand up and even make first steps. We believe the therapy can help to maximise Vejas's full potential as he is still so young and he keeps improving daily. 
For my husband and I, the sessions are very expensive and put us in a difficult financial situation. We are not able to fund all the sessions he needs. Therefore, any donation no matter how big or small is massively appreciated. If you cannot donate, please Share this website with everyone you know or alternatively you can fundraise on his behalf!
Thank you from all my heart,
Vejas's Mum x


7.5% of all donations to Tree of Hope in relation to this appeal will be allocated to the general charitable purposes of Tree of Hope to cover our core operating costs.
 
If we raise insufficient funds or surplus funds, then the funds will be used, if appropriate, to fund support for our child's needs in accordance with Tree of Hope's charitable objects.  If in those circumstances we are unable to use all or part of the funds for the benefit of our child in accordance with Tree of Hope's charitable objectives, then any funds that cannot be used will be transferred to be used for the general charitable purposes of Tree of Hope.