Harry&CP's SDR Hope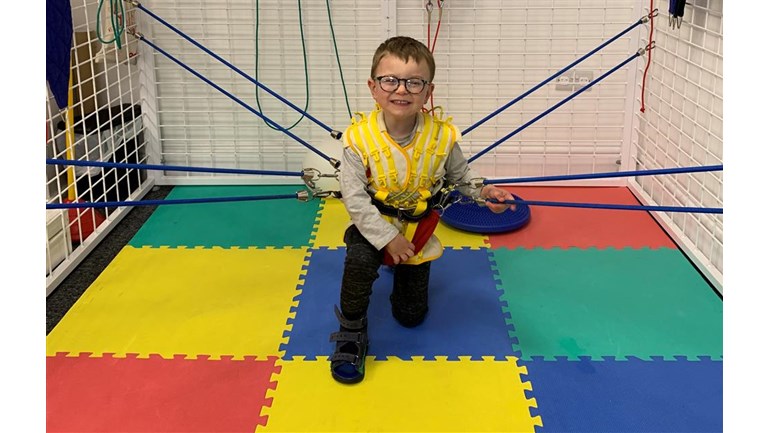 Thank you for taking the time to view my page and read our story.
My name is Harry and I'm a cheeky 4-year-old boy living with quadriplegic cerebral palsy. I love Fireman Sam, dinosaurs and Peppa Pig. One of my biggest dreams is to jump up and down in muddy puddles like Peppa! Whist I am doing amazing and have learnt to walk short distances at home I still struggle with my balance, standing up unaided, walking outside, steps and simple tasks that affect my everyday life. 
Harry was born 6 weeks early and was later diagnosed with cerebral palsy caused by a stroke. Cerebral palsy is a condition that affects movement, posture, co-ordination and balance caused by a problem in the brain that occurs before, during or soon after birth. 

We are fundraising so Harry can have SDR which will be life-changing for him. Selective dorsal rhizotomy (SDR) surgery will decrease spasticity and stiffness allowing him to use his body in a whole new way. We are hoping to fundraise for this, the intensive physiotherapy programme that follows surgery, equipment, many different therapies and any adaptation/accessibility needs in the home.
Any donations are greatly appreciated and we can't thank you for enough for making Harry's dream of a life without limits come true. 
Thank you again from Harry, Alex and Carla xxx