Treatment for Ted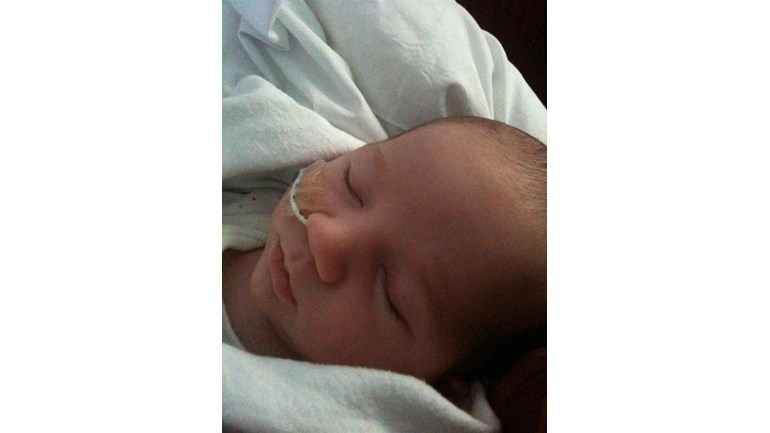 Please help us raise £50,000 for Tree of Hope to help Ted receive treatments such as Advanced Biomechanical Rehabilitation and The Anat Baniel Method, and pay for him to attend the neurodevelopmental programme at Snowdrop in Devon.
When our beautiful baby Ted suffered a brain injury at birth, it was a tough time for our brand new little family. He was born with the cord twice around his neck, blue, floppy, not breathing and with no heart rate. After he was resuscitated, he spent 72 hours in intensive care being 'cooled' – his body temperature was lowered to help his brain recover and to boost his chance of survival. During his four weeks in St Thomas' Hospital Ted had seizures, kidney failure, suspected meningitis, feeding problems. He underwent an EEG, a lumbar puncture and an MRI before finally being allowed home with a feeding tube to the care of two very scared and very traumatised parents.
The MRI scan showed scarring on his brain, which we've since found out is indicative of spastic quadriplegic cerebral palsy and poor brain growth. With motor development problems and predicted learning difficulties, we soon realised tough times are going to be a part of our lives for many years to come.
Luckily for Ted, he has been diagnosed early. The brain has an amazing capacity to compensate for any damage, especially if you work with it in the first few years of life. Plus, we live in a world where there are so many new, innovative and amazing therapies and treatments that can really make an impact. However, these therapies cost money.
We want to give Ted the best start in life and help him reach his full potential, whatever that may be. But, to do this, we need your help. He needs ongoing treatments like cranial osteopathy, homeopathy, The Anat Baniel Method and a brilliant therapy called Advanced Biomechanical Rehabilitation. We firmly believe that a combination of all these things will strengthen Ted physically and mentally so he can meet every challenge of his life head on.
We can't do this without you, so please dig deep and donate now. Give our son the chance at life that he deserves.
Should we exceed the target amount (or if we do not raise enough funds, or if they cannot be used for any other reason) the funds raised will go to the general funds of Tree of Hope to assist other sick children.