Tommy Farmer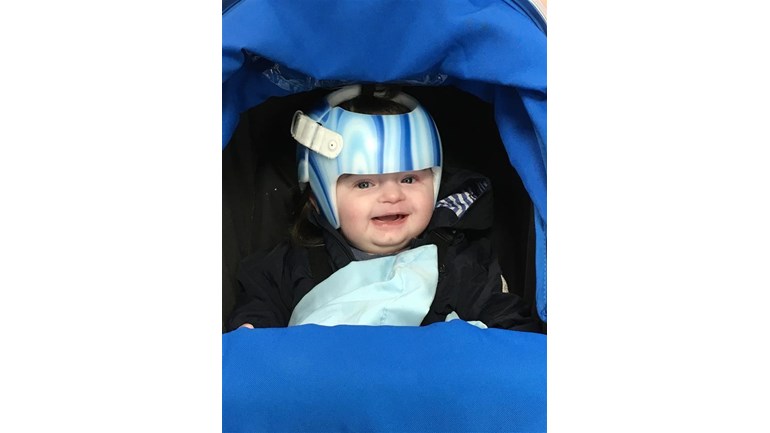 Hello all,
We are trying to raise money for our youngest son Tommy who has a condition called Plagiocephaly. This is basically "flat head".
With Tommy's case his Plagiocephaly is severe on one side and the back of his head. 

Due to the severity of Tommy's condition we have been to a clinic in Sevenoaks who has made Tommy a helmet for him to wear 23hrs a day for several months. This helps his head to grow in the area only that it is needed. 
Unfortunately the NHS does not provide this helmet as it's classed as "cosmetic" but without this helmet Tommy's is at risk of his facial features moving due to the flatness pushing his face forwards if untreated.

As some of you may be aware Tommy also suffers with something called Hypotonia (floppy baby syndrome) Due to Tommy having this and doctors still trying to find the cause off why he has it, his development has been very delayed. Because of Tommy's delayed development, he is unable to sit up by himself  and we have been advised by doctors that Tommy cannot spend time in usual baby bouncers, walkers or high chairs, meaning he has to spend more time laying down, which will cause his condition to worsen, so his helmet will prevent this.
The treatment is going to cost £2025, we have already paid the deposit but because we have such a small time scale to pay the money (2 months) we will now be doing our very best to raise the rest towards it. 
So any donations would be extremely grateful.
Thank you

7.5% of all donations to Tree of Hope in relation to this appeal will be allocated to the general charitable purposes of Tree of Hope to cover our core operating costs.

If we raise insufficient funds, or surplus funds, then the funds will be used, if appropriate, to fund support for our child's needs in accordance with Tree of Hope's charitable objects.  If in those circumstances we are unable to use all or part of the funds for the benefit of our child in accordance with Tree of Hope's charitable objectives, then any funds that cannot be used will be transferred to be used for the general charitable purposes of Tree of Hope.

Thanks for taking the time to visit my Fundraising page