Bigger family car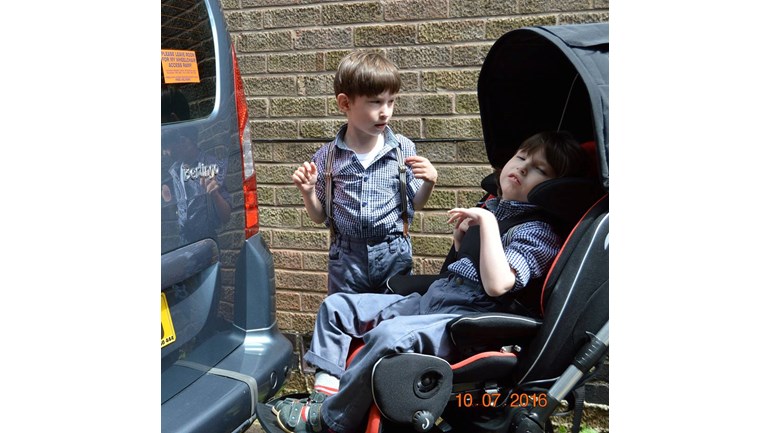 Hello!
 We are a family of 5 from Nottingham: me (Sebastian), my wife (Anna), our daughter (Alicja), and our two twin sons, Nataniel and Maksymilian. We also have a dog called Gizmo. Our twin sons are disabled. Nataniel has cerebral palsy, epilepsy and is blind. Maksymilian has autism. We are fundraising for a bigger car for our family. We would like to buy a van. We are fundraising for said car, because we need to fit our whole family in, which also has a lot of needs, ie lots of baggage and stuff like a wheelchair for Nataniel etc.
At the moment we can't go on family trips. Our current car does not fulfill our needs. This car would allow us to travel comfortably and would make our whole family very happy, including our sons who love to go on trips. 

For every donation we will send a thank you letter, signed by our boys.
Thank you so so much for your support! It means the world to us. We appreciate every little help.