Theo's fight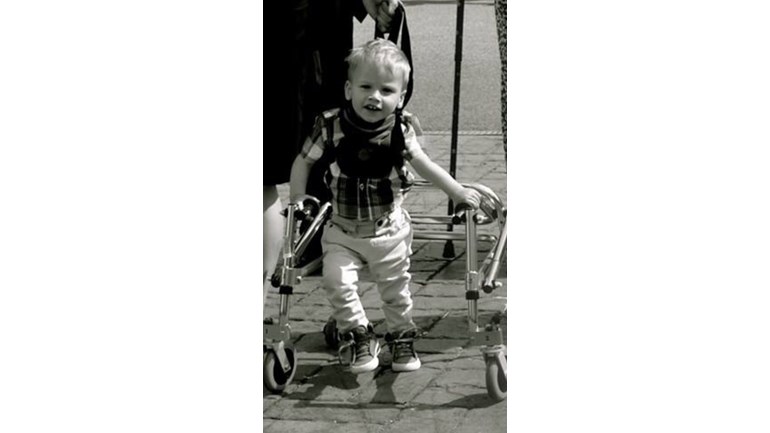 Thanks for taking the time to visit my JustGiving page.
Donating through JustGiving is simple, fast and totally secure. Your details are safe with JustGiving – they'll never sell them on or send unwanted emails. Once you donate, they'll send your money directly to the charity. So it's the most efficient way to donate – saving time and cutting costs for the charity.
When I had found out I was pregnant with a son I had so many dreams and wishes for him. Playing football in the park, rough and tumble games, teaching him to ride a bike, listening to him read and hearing him say 'I love you Mummy.' I still want these dreams to become a reality and will do whatever I can to help. As a parent I'm sure you remember first steps, words etc and I won't those however long it takes! Theo is my only child. He was born in July 2012 and straight away we knew life wouldn't be what we imagined. Theo spent 30 days in SCBU and a neurology ward while doctors tried to decide why he had the issues he had. Theo was discharged without a diagnosis but the paediatrician's kept a close eye on him with lots of appointments. After being referred to a physiotherapist as he was so tense, we finally got the diagnosis of cerebral palsy affecting all limbs.
Since then like every parent I haven't wanted Theo to miss out on experiences but due to his disability life is not like everyone else. Theo has developmental delays so at 21 months the only milestone he's met is rolling over.
There are lots of pieces of equipment and therapies out there that could make life easier and that's why I'm asking for help. I'm a proud person and wanted to do it all myself but the reality is I can't so will do what I can to make his life easier.
Theo is happy, cheeky, determined and charming, but also very stubborn. If he doesn't want to do it he won't, which is why he walks with a k frame but won't sit up.
He always has a smile on his face despite the pain and daily physio. He is so inquisitive and wants to join in with his friends, which is why our first goal is an upsee so he can stand tall for a little bit of fun and not have to worry about holding on to his frame.
As Theo's mummy I do feel lucky that the NHS fight to provide Theo with basic equipment, but there is so much out there. I also feel lucky tht he was able to start at the Dame Vera Lynn trust school for parents when he was 9 months old, conductive education has helped a lot too and it's given us the chance to meet other families going through similar experiences.
Our next goal is an adapted bike, but Theo needs to grow a lot before he can have one. He needs to be in age 2 clothes (9-12 months are still too big). We're looking at over £500 for a bike, and that's just the first one!
Theo is trying so hard at the moment, it's been hard as a growth spurt which has made moving difficult for him.
We have decided to use some of the money raised to pay for a private physiotherapist, visiting Brainwave and hydrotherapy for Theo as feel this would be really beneficial for him and us! We are also raising money to buy Theo his first powerchair that will be suitable for his needs! We would also like to be able to buy Theo other equipment to help with his physio or daily life! 
Exciting news!!!! We have just read an article about a young lady named Holly who went to California for a stem cell transplant. We have been in touch with the doctors who carried out Holly's transplant and they feel Theo would be a good candidate and the worse thing that could happen is there would be no changes. To start this process Theo would need his brain mapped to see the areas of brain with high or low frequency and if with some work this could be changed and if Theo could start using new areas of his brain! This is now our new fundraising goal, to go to California for Theo to have a stem cell transplant to see if it could make a difference to his life! 
Should we exceed the target amount (or we do not raise enough funds, or if they cannot be used for any other reason) the funds raised will go to the general funds of Tree of Hope to assist other sick children.