Cycle Challenge for My precious Twiglets Sebastian and Zachary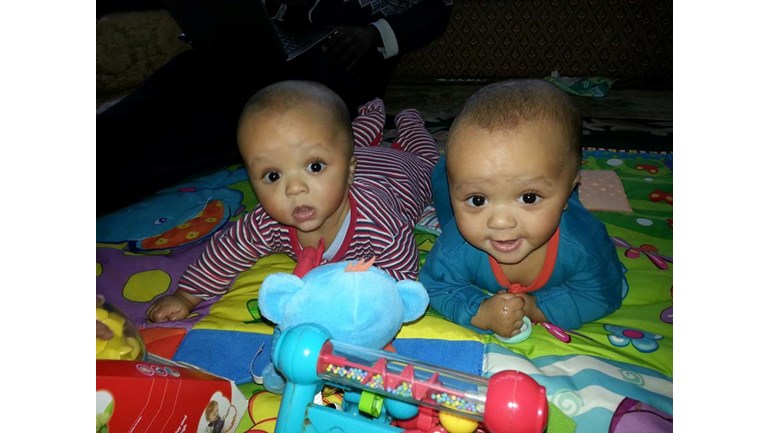 Thanks for taking the time to visit my JustGiving page.
Donating through JustGiving is simple, fast and totally secure. Your details are safe with JustGiving – they'll never sell them on or send unwanted emails. Once you donate, they'll send your money directly to the charity. So it's the most efficient way to donate – saving time and cutting costs for the charity.
Sebastian and Zacharys Story
My Identical twin boys Sebastian and Zachary were born in Essex on the 9th July 2014 weighing 5lb 3oz and 5lb 4oz. After four days in hospital we returned home and began the hectic lifestyle that would ensue with newborn twins and a toddler. 

All was going well until at about 3 months Leon kept commenting on their head shape and slanting forehead. After a few weeks I decided that something definitely didn't look right and so went to the GP who ensured me it was normal and not to worry. However, after some convincing we were referred to a specialist at the local hospital. Again he didn't seem too phased and just said the hair will grow over it but did send us to have some physiotherapy to help with tightening in the left side as the boys could only turn left which was down to toticollis.
After a few sessions the physiotherapy helped with the turning of the neck but I was informed that nothing could be done about the bulging of the forehead or the severe flattening to one side and it was purely cosmetic so the NHS won't do anything further.
So I decided to do some further research and found out that in severe cases, which both my boys fall into this catergory with a head score of 2.6 and 2.8, (anything above 2 is classed as severe and will not rectify on its own) can lead to ear misalignment, which Zachary clearly has, as well as poor eyesight, jaw misplacement and not to mention the visual aspects of such noticeable asymmetry.
To me and many other parents out there this is not a cosmetic problem at all and can lead to long term problems if not rectified. I then went and visited a specialist at Ahead4babies who did a 3D scan and confirmed that Zachary and Sebastian had one of the worst cases of Plagiocephaly and would therefore be prime candidates to suffer from the above medical conditions. Therefore, the only way I can help my little boys is to invest in the cranial helmet. Sadly, this is a very expensive treatment.
The cranial Helmet needs to be worn for 23 hours a day and due to the severe nature of my boys headshape they will need to wear this for 8-12 months. 

Aside from hoping to raise the funds for the treatment I feel a duty to raise awareness of this disfigurement so that in the future other parents can get help advice and support from the NHS and so that more people are aware of this condition.
 Please donate generously to Tree of Hope so we can help future children and parents.
 Thank you for all you love and Support
Leon and Fay