Super Logans fundraising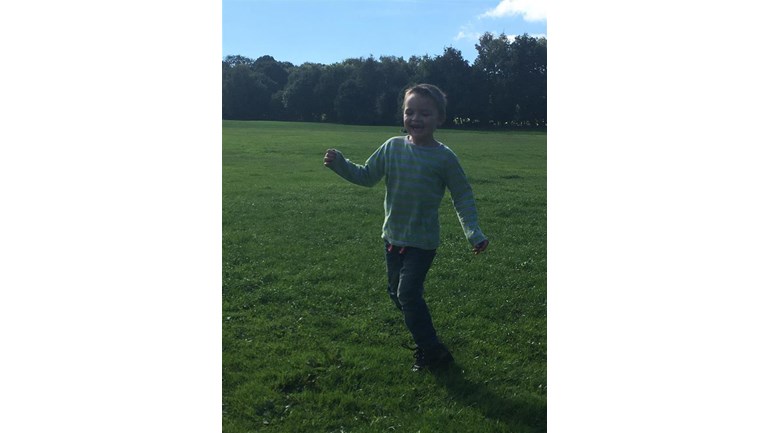 Hello and Thankyou for visiting Logans justgiving page.

Logan is my 5 year old super boy! Logan was diagnosed with Hereditary Spastic Parapesis. Type SPG30 which is caused by a mutation of the KIF1A gene. This condition is super rare with only a handful of people in the world having the same type as Logan. It was first discovered in 2011, therefore there is still not much know about it.
SPG30 is a neurodegenerative disease which has most affect on his legs causing him to have a very abnormal and unsteady gait. As his condition is degenerative it means that Logan will get worse over time and there may come a day when he will be no longer able to walk.
Legs isnt the only thing his condition affects. It also affects his learning capabilities, speech fine motor skills and eye sight. In time it may also affect his bladder control & hearing. 
Logan is currently waiting for surgical intervention as other medications/treatments did not work foe him. He is on the list to have an Baclofen pump inserted which will feed a muscle relaxant straight down to his legs at a steady dose constantly throughout the day. The drs hope this will help reduce spasticity/stiffness in his legs which will help us be able to put shoes and splints on easier, it could also help ease the pains he gets in his legs.
He is also currently waiting to be assesed for achilles tendon release surgery. For this surgery they would cut the tendons in Logans legs that have become shortened overtime because of the way he walks. This should hopefully help him be able to walk and stand flat footed and should improve the stiffness and his gait.

The reason I have set up this page is to try and raise some money to get some regular physiotherapy/gait training sessions to help Logan after his surgeries as it will be like learning to walk all over again! He is going to need lots of intensive physio if we want him to reach the full potential of his new legs after surgery and unfortunately the NHS would not provide the amount of physio Logan would ideally need to achieve that.

I've set the target as £7,000 as I currently havent really got a clue as to how much private physio sessions would cost and how many he would need per week. This would need to be discussed with his drs after his surgeries have taken place.

The money you donate to Logans fund is going to be held by the tree of hope charity. The tree of hope will then in turn pay for physio sessions using Logans funds. It is done in this way so that you all know the money is going exactly where it should be. 
The money raised does not come to me and cannot be spent on anything other than what the tree of hope approve.

Thankyou so much for reading!

Logans mummy! X