Help For Sufian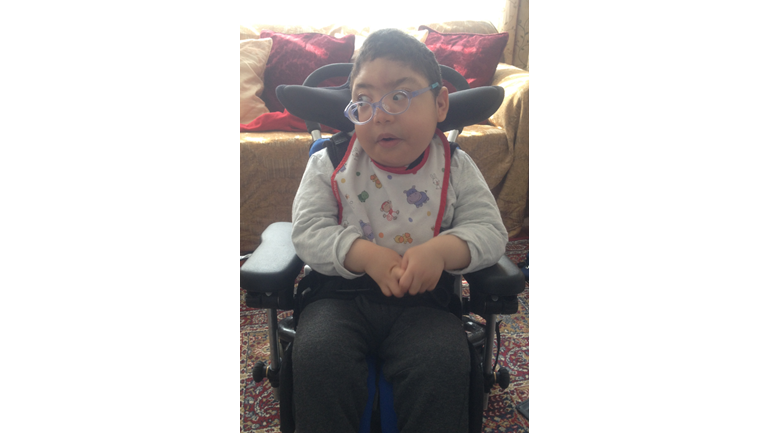 My Son Sufian has global development delay as well as a very
rare condition called Bohring Opitz Syndrome – heartbreakingly, this is a life limiting condition.
During his first year of life my little boy was admitted to the Pediatric Intensive Care Unit at Great Ormond Street 5 times with doctors telling me each time that he wouldn't survive. But my brave Sufian continued to prove the doctors wrong and fought for his life as he continues to do to this day.
 In his short life my son has already been through so much – he cannot sit without support and has poor head control which he desperately requires physiotherapy for. Sadly the community physio can only support Sufian every couple of months which is just not enough to prevent spinal damage or allow him to learn to lift his head which would help him maintain his secretions better.
I am fundraising so that Sufian can access physio on a more regular basis - he has never given up his fight for life and I will do everything in my power to enable him to live the most fulfilling life possible but the cost of private physiotherapy is extortionate and I just cannot give my son this opportunity without your help.
If you are able to make a donation or wish to fundraise on behalf of Sufian you will be making such an amazing difference to his life and for that I cannot thank you enough. 
Thank you for taking the time to read Sufian's story.