STAND UP FOR SADIE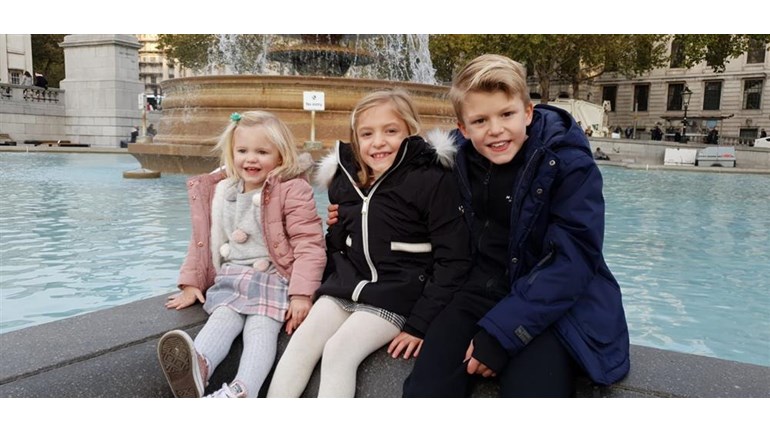 Thanks for taking the time to visit my JustGiving page.
Donating through JustGiving is simple, fast and totally secure. Your details are safe with JustGiving – they'll never sell them on or send unwanted emails. Once you donate, they'll send your money directly to the charity. So it's the most efficient way to donate – saving time and cutting costs for the charity.
For those of you who don't know us, I will give you a "brief" description of who we are, who our lovely Sadie is and why we are raising this money.
Sadie May was born on 8th May 2012 at 27 weeks. She was 13 weeks premature and weighed a very tiny 2lb 10oz.  She spent the first 3 months of her life in a neonatal unit and fought all the odds of survival. But unfortunately just after her 1st Birthday, Sadie was diagnosed with Cerebral Palsy, caused by her early arrival into the world. Consequently, Sadie was unable to sit unaided, stand or walk. 
Cerebral Palsy is a neurological condition caused by damage to the brain before, during or after birth. Specifically, Cerebral palsy affects muscle control and movement. Children with cerebral palsy have difficulties in controlling muscles and movements as they grow and develop. Cerebral palsy itself is not progressive; the injury to the brain does not change. However, the effects may change over time for better or worse.  There is no cure for Cerebral Palsy and in the UK one in 400 children are affected.
We started fundraising in 2014 to allow Sadie to access treatment & facilities that are not funded in the NHS such as The Bobath Centre which is specialised centre in London for children with CP. They provide specialist physio & occupational therapy. This worked really well for Sadie but sadly wasn't going to change her life as she was constantly battling the spasticity in her muscles as she grew.

We set our sights & target higher in 2015 after hearing about pioneering & life changing surgery called Selective Dorsal Rhizotomy (SDR) that has enabled her to sit, stand & walk short distances with walking aids!.... something that even with lifelong intensive physio is something that Sadie would never achieve!
We are so proud to say that after two intense years of fundraising with Tree of Hope we managed to raise the money for Sadie to have SDR in January 2017 at The Portland Hospital. The operation was a huge success & has not just changed Sadie's life but ours as a family too. It's amazing watching Sadie grow independently & as a little girl too. She attends main stream school with her brother & loves to learn. She is a sweet, kind & very empathetic little girl with many friends.  
The money previously raised was for Sadie have the operation and for pre and post-op physiotherapy to enable Sadie the strength required for the operation and the years of rehabilitation after the operation.  It is a long and tough journey for Sadie and us as a family & although the operation was nearly 3 years ago, we are still very much at the start of our journey. Sadie has private intense physiotherapy 2x a week at Kids Physio Works in Colchester as well as Hippotherapy once a week which is physiotherapy on a horse to promote core strength & strong hip support. All very costly but essential therapies.  
I'm sad to say that after such a fantastic outcome from our previous fundraising we are unfortunately coming to the end of our funds & with the crucial physiotherapy costs rising & no sign of physio easing up as Sadie is going from strength to strength & now walking on just tripod stick, we need to start our fundraising journey again. 
SDR is not a cure for Cerebral Palsy but it is the next best thing & it has given her independence and the chance to be able to one day walk into school, a job interview or down the aisle on her wedding day.  Something that we as able bodied people take so much for granted & something 4 years ago we never thought possible. 
For more detailed information on SDR please see below details of the operation from Great Ormond Street Hospital website.
http://www.gosh.nhs.uk/medical-information/procedures-and-treatments/selective-dorsal-rhizotomy/
Right now for some background on Sadie.... rather than droning on I thought you would like to hear about Sadie from Sadie. 
Sadie: "My name is Sadie May Fisk, I'm 7  & I have Cerebral Palsy, when i was born i was so small that no one thought i would survive but here i am.  One day at physio I managed to do 11 steps totally by myself & I hope to walk like all my other friends one day. 
Should we exceed the target amount or if we do not raise enough funds, or if they cannot be used for any other reason, the funds raised will go to the general funds of Tree of Hope to assist other children in need of life changing operations and or medical equipment.

 We also have a Facebook page where you can follow Sadie's journey on the run up to, during and post SDR.
www.facebook.com/standupforsadie
You can also donate to Sadie by texting SADI85 & your amount to 70070
You can donate £1, £2, £3, £4, £5 or £10 to Sadie! No donation is too small.
Thank you from the bottom of our hearts, there is no price on independence and Sadie will always know who helped and supported her to achieve that! 
Love Kelly, Mark, Ben, Sadie & Nancy. xxx