Mayzi's miracle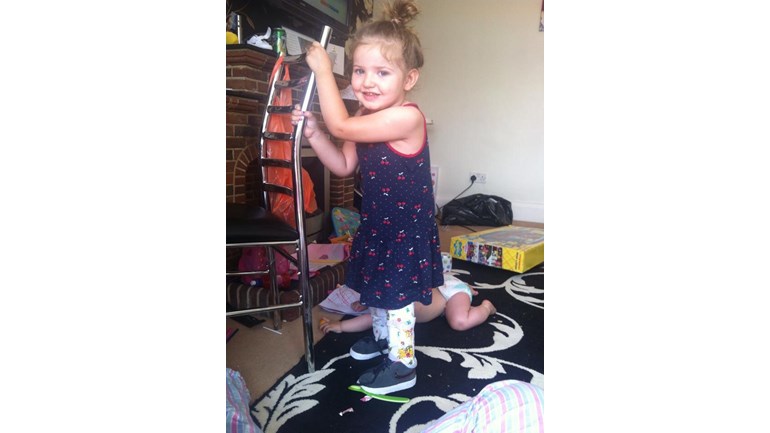 Thanks for taking the time to visit my JustGiving page.
Hi, my name is Mayzi. I'm 4 years old nearly 5 and I have cerebral palsy.
This is caused by brain damage which means that I can't sit on my own properly, stand up or walk. I learnt how to crawl when I was 19 months old.
We have been fundraising for Mayzi to attend Physio, and this has done fantastic work, but Mayzi now needs an operation called selective dorsal rhitzotomy this is an invasive operation were the spine is opened up and they cut away the cords with the most spasticity. This will mean that Mayzi's legs will relax, build strength and then eventually walk which is the main goal!
Please give generously to Tree of Hope to help see me learn to walk :)
Thank you xx
Mayzi is now 8 and a happy little girl but also needs more surgery on her hips legs knees and feet which means We need alot more intense physio, unfornatutly because of the way that mayzis legs have grown the bones have not done what they need do hence this surgery.
Should we exceed the target amount (or if we do not raise enough funds, or if they cannot be used for any other reason) the funds raised will go to the general funds of Tree of Hope to assist other sick children.