SMILES FOR ZOE .... Charitable Fund for Multi-Sensory & Therapy Equipment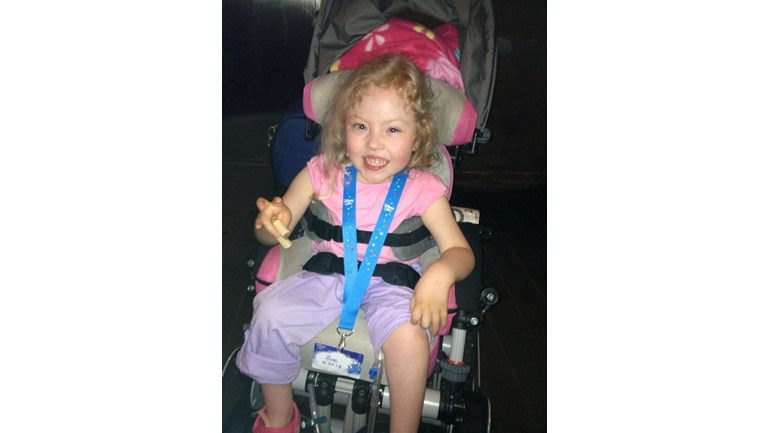 Zoe was born paralysed from the waist down, and has Hydrocephalus, Epilepsy, Inter-Spinal Cysts, Central Sleep Aponea, Neuropathic Bladder and Bowel, and Bilateral Vocal Cord Paralysis. Zoe is now 5 but has spent a lot of her short life in hospital facing 9 Neurosurgeries, Septicaemia twice, Pneumonia, Coma, Seizures etc. In-spite of her  complex conditions and recent Life Limited Diagnosis Zoe lives life with an infectious smile.  
We are hoping to raise money to provide equipment to help Zoe more ably meet the challenges arising from her Physical and Mental Disabilities.  Multi-sensory equipment has many benefits to life limited children with neurological problems like Zoe. It stimulates their senses through lights, textures, sounds, touch and smell. In Zoe's case this can also be used to provide a calming environment to help control her Epilepsy.  We plan to have a number of events such as; Music Night, Fundraising Dinner and Firewalk.  
Many thanks in advance to all who support us. For more information on our inspirational Zoe's Story please visit 
http://www.thewaddle.co.uk/
why.html