Roisin's page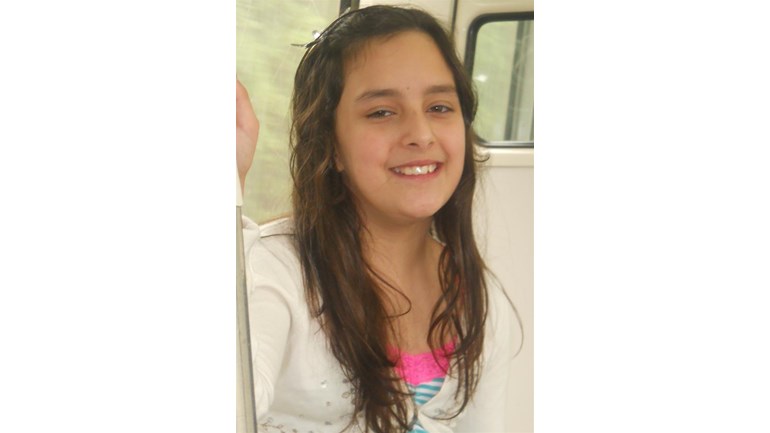 Roisin Clear's Story
Roisin Clear spent the first 12 weeks of her life in a special care baby unit after being born prematurely in December 2000. During this period she suffered a brain haemorrhage which caused damage to her neuro-muscular system. She was subsequently diagnosed with Quadriplegic Cerebral Palsy at about eleven months of age. The professionals involved in Roisin's care informed us that she would be unlikely ever to do much for herself and would need physiotherapy, speech therapy and constant care. Not knowing what to do or expect, it took some time to realise that the cash-strapped NHS would be unable to provide all the help she needed, and so we started to look elsewhere. We investigated therapies such as Cranial Osteopathy, the Bobath Method, Neuro-Respiratory Therapy (NRT), Hyperbaric Oxygen Therapy and Conductive Education, each of which has its own distinct benefits.
We attended a parent and child group at SCOPE run by experts from the Peto Institute in Hungary and found that Conductive Education offered great promise for Roisin. Continuing with this therapy alongside the Bobath method, we found that she was making great strides in many aspects of her mental and physical development. Little by little she started to be able to roll over and to use her hands, to begin to eat for herself and eventually to start to speak and to engage with people. Encouraged by this we started to seek out schools offering conductive education, and after considerable efforts on our part Roisin started attending a special school where she has continued to progress and to learn to sit and to use her legs in ways in which we did not dare dream previously. She could not walk independently but with the use of aids she began to take a few steps.
There are still problems however and Roisin has a tendency to develop muscle contractures as she grows and her bones extend. So in February of 2011 much to our consternation she needed extensive surgery on her legs and feet, and had to stay in plaster for two months. The operation left her weak however and many of her movements became very laboured and difficult. Typical of her fortitude though she grinned and bore all the pain and discomfort and gradually recovered with the support and care of her conductors, the health professionals and her family. She is now able to carry out some normal functions, but as a growing girl she needs daily stretches and exercises to try to ensure that her muscles and tendons function as well as they can and to stop further contractures occurring. Constant and continuous conductive education therefore .is critical for Roisin's well-being and physical progress.
We have been very fortunate for financial support from The Tree of Hope – this enabled us to take Roisin to the Peto Institute last summer. The intensive programme aided Roisin's ongoing recovery and added to her progress in acquiring skills necessary for a reasonable quality of life. However to sustain the level of therapeutic input that Roisin requires, this intensive therapy needs to be continued over a number of years. Each trip costs in the region of £4000. Please help make a difference.
So please dig deep and donate now.