Save Seb's Head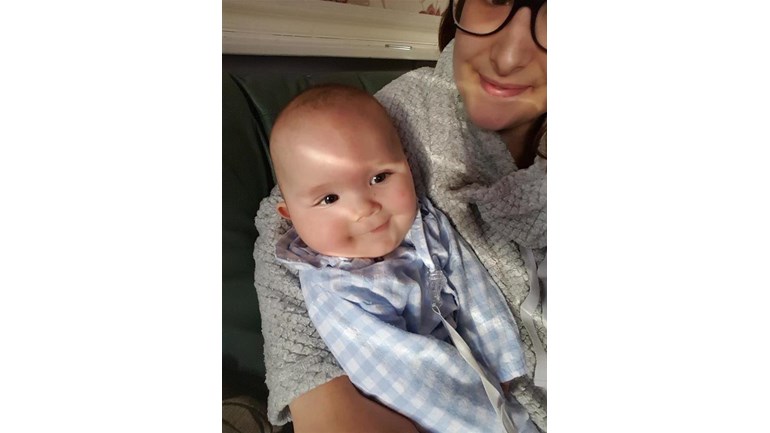 Our baby boy has had has a rough time all his life, all ten short months of it. He has battled hypoglyceamia, severe jaundice, developmental delay, short sightedness, a curved spine and an array of other problems. The latest battle is with plagiocephaly. Sebastian has been assessed as having a severe case, and despite intensive physio his head is still extremely misshapen. He is awaiting an appointment with a neurologist and spinal team at Manchester Children's Hospital , but in the interim he needs a special helmet to correct his head. However, we have just found out the NHS won't fund this vital intervention. We have to fund it ourselves if we have any hope of Seb's head being corrected and hopefully saving him from any future bullying. We just want our boy to catch a break, any donations toward the cost of his helmet would mean the world to us and to him. Thank you so much. We are raising these funds through Tree of Hope charity which gives Seb's cause registered charity status so you can rest easy that your money will be used for his needs, also it means any gift aid you give will add to his funding. 
God Bless each and every one of you that helps us. 
Thanks for taking the time to visit my JustGiving page.
Donating through JustGiving is simple, fast and totally secure. Your details are safe with JustGiving - they'll never sell them on or send unwanted emails. Once you donate, they'll send your money directly to the charity. So it's the most efficient way to donate - saving time and cutting costs for the charity.
7.5% of all donations to Tree of Hope in relation to this appeal will be allocated to the general charitable purposes of Tree of Hope to cover our core operating costs.



If we raise insufficient funds, or surplus funds, then the funds will be used, if appropriate, to fund support for our child's needs in accordance with Tree of Hope's charitable objects.  If in those circumstances we are unable to use all or part of the funds for the benefit of our child in accordance with Tree of Hope's charitable objects, then any funds that cannot be used will be transferred to be used for the general charitable purposes of Tree of Hope.