SDR4Karis Donations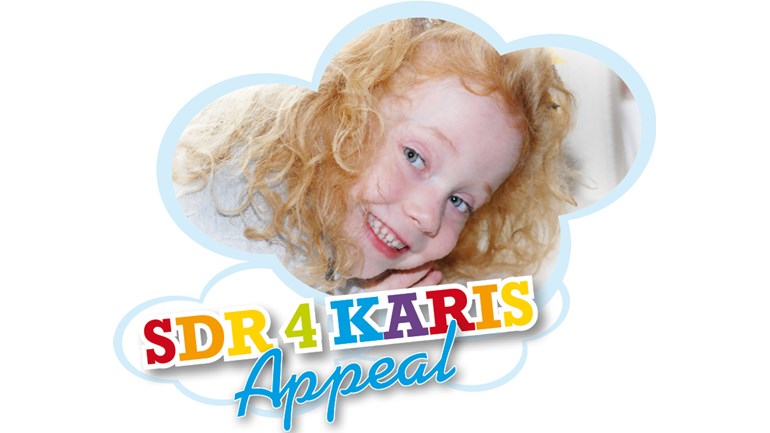 I am 5 years old, and I live in Dumbarton, which is near Glasgow.
I was born on 16th August 2006, 3 weeks early and due to weight loss and bad jaundice I had to spend some time in the Special Care unit, receiving Light Therapy, and being feed through a tube. 2 weeks after my birth I was allowed home.
Alarm bells rang as Mum and Dad noticed that I wasn't meeting my gross motor skill milestones, and after numerous visits to doctors and paediatricians with my mum and dad, they started doing tests as when I was 2, I was still not crawling. I didn't start walking until I was nearly 3, and that's when they notice that I walked 'funny'. The doctors have said I have Cerebral Palsy, which makes both of my feet turn inwards, and also makes me walk up on my toes. This causes me a lot of discomfort, and I have a great deal of difficulty with balance and coordination, and because my feet turn in, I trip over and fall over a lot. Normal daily activities like putting on clothes, going up and down stairs and getting up from sitting down are really difficult for me. I have to do daily physiotherapy, to help with relieving the tightness (spasticity) in my legs, but as I grow bigger the tightness becomes worse and makes everyday tasks more and more difficult.
Despite my daily challenges, I'm just a normal bright bubbly little girl, with lots of friends, but with your help and support, my future could be a lot brighter though, as I have been given a life changing opportunity, at the St Louis Children's Hospital in the USA, to have an operation called SDR by a wonderful surgeon called Dr T.S. Park.
This SDR operation will permanently remove all the tightness (spasticity) in my legs and help me improve my walking, posture and gain flat feet so hopefully I should able to run, skip, dance and play hopscotch just like all my friends can do.
The operation, travel, accommodation and aftercare in the UK will cost approximately £45000, and the NHS are not helping me with any of the costs, so I hope with your support I can raise the £45000 I need. I know I have a long journey ahead of me but with your support I could be one step closer to reaching my goal.
Thank you for taking the time to visit my JustGiving page and If you can help me in any way, no matter how big or small to reach my goal and fulfil my dreams, I will be forever grateful. Donating through JustGiving is simple, fast and totally secure, and your details are safe with JustGiving – they'll never sell them on or send unwanted emails. Once you donate, they'll send your money directly to the charity and make sure Gift Aid is reclaimed on every eligible donation by a UK taxpayer. So it's the most efficient way to donate - I fundraise more, whilst saving time and cutting costs for the charity.
You can even Donate via Text message by sending a text to 70070 with the code KARS99 and the amount of your donation.
e.g. To donate £5 via text;
70070
KARS99
£5
Thank You