Save Our Maddi Appeal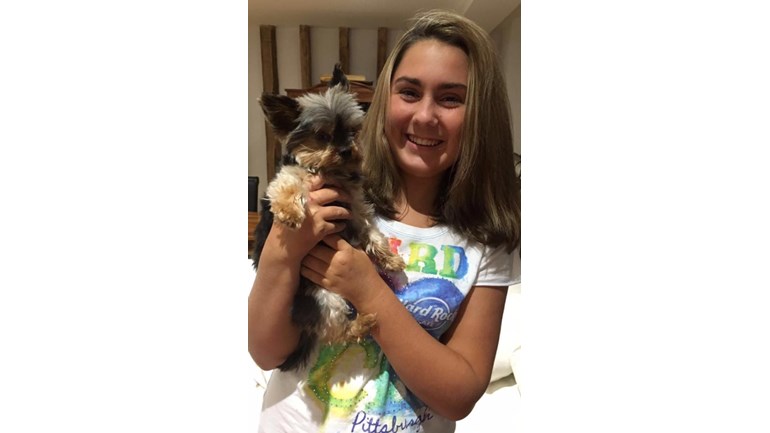 Our daughter Maddi has been diagnosed with an extremely rare disease called SPG15, which stands for Spastic Paraplegia Gene 15. Unknown to us, Maddi was harbouring this condition until she reached 13 years old, at which point she started to struggle with walking.

SPG15 is classed as a motor neuron disease, but is very rare. In fact, it appears that there is no one else in the UK, and less than 20 people in the world with this disease type. SPG15 is known to cause paralysis in all four limbs, and abnormalities in the brain. In addition it affects the peripheral nervous system impairing vision and hearing. It can also bring on early juvenile Parkinson's.

Maddi has just turned 16, and the disease is taking hold, gradually disabling her legs as it progresses. We do not know how fast it will develop nor when and where it will end. We need to act quickly to stop this disease from destroying Maddi's capabilities. To this end, are working with teams in the UK and US to develop a treatment for SPG15, as one does not currently exist. In the interim, it is vital we keep Maddi as fit and strong as possible, with regular personal training, and diverse activities like horse riding.  We have been given this advice by medical professionals involved in Maddi's care, as they believe this is her best defence against the progression of SPG15 whilst we wait for a suitable drug treatment.

Maddi can benefit substantially from a range of physical activities, but these are expensive, and it is becoming harder and harder for our family to meet these costs. Unfortunately to date the disease is starting to appear in her arms now as it progresses so we need to try and adapt her life at school as well as at home to make life easier for Maddi to deal with. Anything you can give to help our beautiful Maddi keep fighting back against SPG15 would be deeply appreciated. 💞

7.5% of all donations to Tree of Hope in relation to this appeal will be allocated to the general charitable purposes of Tree of Hope to cover our core operating costs.

If we raise insufficient funds, or surplus funds, then the funds will be used, if appropriate, to fund support for our child's needs in accordance with Tree of Hope's charitable objects. If in those circumstances we are unable to use all or part of the funds for the benefit of our child in accordance with Tree of Hope's charitable objects, then any funds that cannot be used will be transferred to be used for the general charitable purposes of Tree of Hope.