Help Savannah to Walk and Talk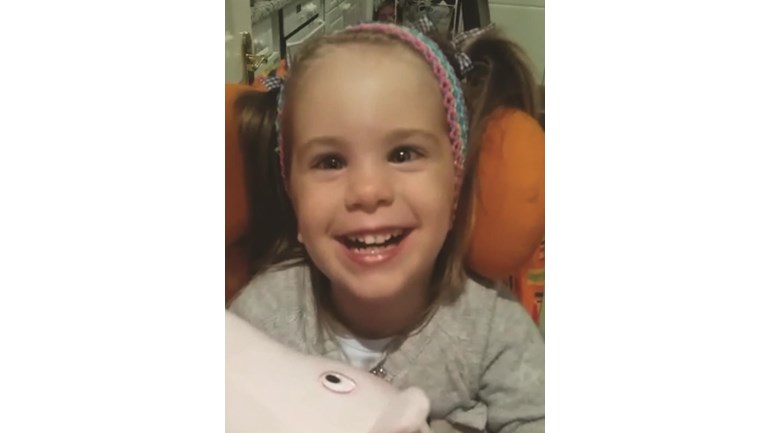 Savannah arrived into the world in a dramatic fashion, 8 weeks early by emergency c section. She was rushed into neonatal Intensive Care where she stayed for 6 weeks.

On the tenth day, we were told of the shocking news that Savannah had sustained significant and rare bleed on the brain and that she would not survive. We were speechless and utterly devastated. The disbelief and grief felt was immense. Thankfully my little girl is a fighter and proved the doctors wrong. We arrived home broken hearten but so proud of her tenacity.
Savannah was diagnosed at 2 months of age with severe spastic quadriplegic cerebral palsy which means all four limbs are affected , Savannah has also been diagnosed as being visually impaired which means her brain has difficulty processing images.
Savannah relies on my help 24/7 and needs lots of rehabilitation and specialist equipment. Savannah is now 3 years old and is still unable to roll, sit independently and has poor head control. Savannah cannot feed herself but certainly knows what she likes and dislikes and lets me know pretty quickly by refusing to open her mouth if she dislikes a food!
Savannah needs a lot of equipment such as foot splints, wheelchair, walker, eye gaze technology, specialist sight stimulation equipment and lots and lots of physical therapy such as physiotherapy, hydrotherapy and Regular speech and language therapy and a full time conductive educator.
Savannah is a very sociable little girl who adores her family almost as much as she loves Peppa pig . She has a cheeky sense of humor and is very affectionate.
We are raising funds to provide much needed equipment and rehabilitation therapy for Savannah.We are also looking to create a sensory room to help stimulate and develop her vision.

On medical advice, we are also planning to take Savannah to the internationally renowned Nero Rehabilitation Center in Slovakia called The Adeli center.

What makes The  ADELI center  unique – are the rare and highly specialized treatments, some of which originate from space or underwater neurology. Good examples are proprioceptive stimulation with application of devices from space medicine or oxygen therapy in a highly modern hyperbaric chamber.

Here are some of the equipment and therapy sessions that Savannah requires now. 
Equipment
- Equipment: Mollii suit and Hart Walker
-Sensory Equipment
- Bath lift Chair 
- Tobii eye gaze technology
Specialist Therapy
-Adeli medical center Slovakia 
-Footsteps therapy center uk
- Physiotherapy: 5  sessions  a week.
- Hippotherapy: 3 sessions  a week.
- Hydrotherapy: 3 sessions twice a week;
- Speech and language therapy:  3 sessions a week.
Thank you very much,
                                         Savannah & Family
Thanks for taking the time to visit my JustGiving page. After donation processing costs, 92.5% of your donation is allocated to the campaign for Savannah from the tree of hope. The other 7.5% is spent on running the Tree of Hope charity, including support for more fundraising. If any allocated funds are not needed or cannot be used for this campaign they will be used for other Tree of Hope activity Plus 5% is taken from just giving.com for there running costs.