Mischa's Wish fund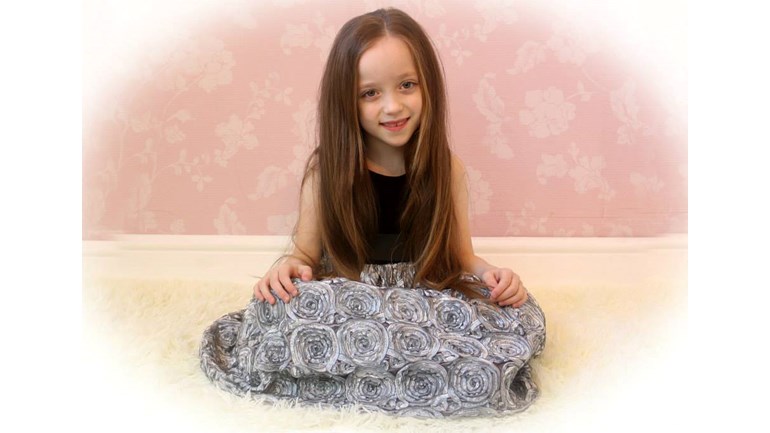 Thanks for taking the time to visit my JustGiving page.
PLEASE HELP US TO RAISE 40000 FOR TREE OF HOPE TO HELP OUR DAUGHTER MISCHA RECEIVE SDR SURGERY IN THE USA.
THIS IS OUR STORY!
This is a page set up for our daughter Mischa.

Mischa was born premature at 28 weeks,weighing 2lb 6 oz and required maximum support for a long time. After a hard 14 weeks in SCBU we finally bought out princess home!
mischa had lung problems from birth but we soon noticed that she was not meeting milestones, she was very late sitting, supporting herself and all those little things we take for granted in our healthy children.

by around 2 years we were told Mischa had cerebral palsy, and while this was not affecting her cognitive development it had an inpact on her mobility. 
she walked eventually with a kaye walker and piedro boots.
fast forward a few short years ( after some very hard times being on life support at 2 years and recently at 5 years) mischa walks with splints daily and requires a wheelchair for any long distances. she is spastic diplegic which means her muscles are extremely tight and this affects her walking gait and her balance. 
Mischa has done fantastic and so brave her whole life, although just recently we have reached a plato sort of stage. 
Mischa has needed serial castings on her legs repeatedly and her tightness shows no improvement with daily physio and she has tighter muscles and tires quickly.

we have no idea what the future holds for Mischa mobility and while cerebral palsy is not a degenerative decease in itself the muscle grows out of sync with bones which can result in contractures, hip and spine deformities, bone disorders, reliance on a wheelchair full time and many other problems. 
we dont want it to come to this for our daughter, who at 6 is wanting to do things with her friends that she is struggling with already... and so...

which brings me to our reasons for creating these pages! 
Mischa is currently being assessed for SDR (selective Dorsal Rhizotomy ) an operation done in Missuri USA that effectively reduces all spasticity that is currently making her life difficult. 
If Mischa is accepted for this surgery it would be life changing for her! she would have a good walking pattern, reduced trips and falls,less pains due to cramps in her legs, may not have to wear splints for the rest of her life and hopefully never end up needing her wheelchair again. 

For her to be able to run and jump and skip along with her friends without being left behind! 
the results are amazing.
Dr Parks has a 100% success rate treating over 2500 patients, and the support and aftercare is second to none.

unfortunately this operation is not routinely funded through the NHS which is why we would have to travel to the US for it if accepted.

now to the hard point!! 
 
We would hope to fundraise enough to cover the operation, flights, the stay in the US (about 3-4 weeks), any orthotics needed for her recovery and around 18 months of intense private physio therapy here in the UK.

Yes this amounts to around .... £40,000 ! 
A massive challenge but one that i feel with the support of anyone that would like to help or take part in any way shape or form is do-able!!
Should we exceed the target amount, or if the funds cannot be used for any other reason, the funds raised will go to the general funds of tree of hope to assist other sick children.