SamuelsWish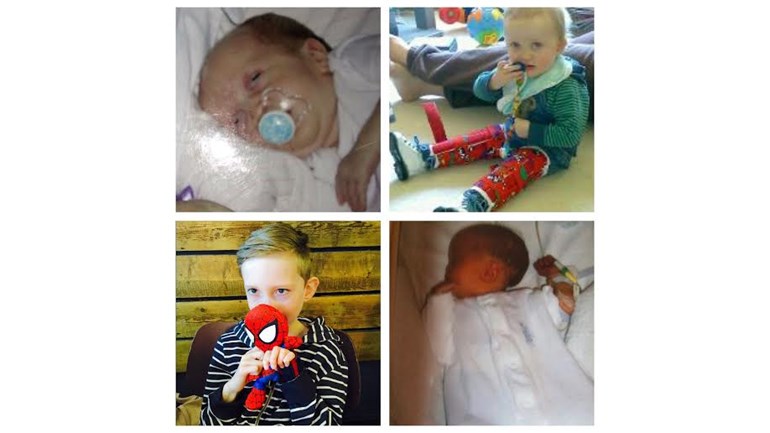 Hello, my name is Samuel James Sutton and I am 9 years old.


When I was 36 weeks old, I had a stroke/bleed on my brain in my mummy's tummy which has left me with cerebral palsy, left side hemiplegia and epilepsy. 

Because of this, my balance is not great so I trip over a lot, which is tiring at the best of times. I struggle to carry my school bag and cannot get myself dressed for school in the mornings or get changed for PE at school, which is frustrating for me. Everything I do is 10 times harder than a 'normal' person, so I have a wheelchair to stop my legs getting tired when I go on days out.

I have to wear a foot and hand splint on my left side to help my hand and foot, but this can be painful and hurt as they are very tight and stiff.

My mummy and daddy know I'm a worrier and, if I was to have the SDR (Selective Dorsal Rhizotomy) surgery to help my cerebral palsy that would be one less worry for me, in fact it would change my life. I know there is no cure for my cerebral palsy, hemiplegia or epilepsy but with your help my future could be a lot brighter, and I might be able to keep up with my friends at school when we run!
Despite my daily challenges I am just a normal little boy, I am asking for your help to donate for my surgery to have the SDR (Selective Dorsal Rhizotomy) by a wonderful surgeon called Dr T S Park. The hospital has an amazing success rate with 100% of patients permanently reducing plasticity.

The SDR operation will permanently remove all the tightness (spasticity) in my body and help me improve my walking, posture and gain flat feet and hands so I should be able to run, skip, jump, play football, ride a bike and scooter like all my friends do.

The operation, travel, accommodation and intensive after care will cost over £60,000 which the NHS will not help with any costs. My wish is for my foot and hand to be fixed, unfortunately this is one thing my Daddy cannot fix, but with your support we can make my wish come true.