Sam Buck's Brace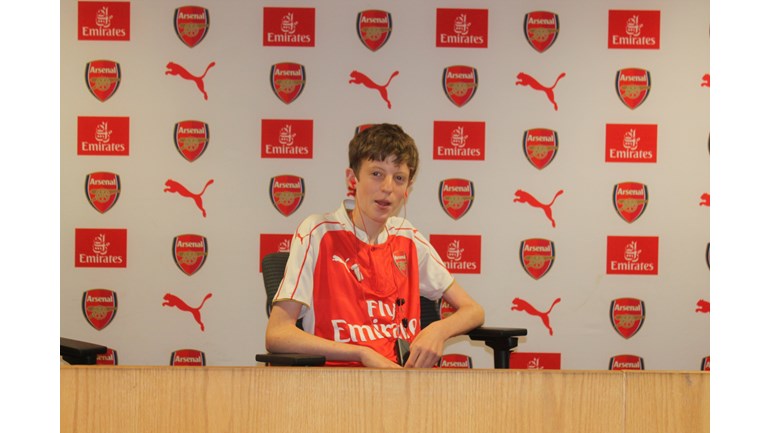 Sam has a genetic condition pectus carinatum, which means his rib cage is growing in an irregular way.
I first noticed that his chest was growing differently when he was 3, but was assured all would be ok. At 13 his chest started to bulge more prominently, he was sent for an x-ray, but no further action was recommended. However in the last year or so, it has started to affect his daily life. We were referred to a paediatrician who diagnosed pectus carinatum, and referred us to John Radcliffe Oxford. However, as they don't have anyone able to perform the procedure, we have been referred to Churchill Hospital, Oxford. 
Mr Stavroulias recommended a chest brace be fitted to correct his chest, this will be worn for 9 months to a year, with check ups every 3 months. A specialist from America will come to the UK to fit the brace and check on Sam every 3 months.
Unfortunately the NHS do not fund this treatment. So we are fundraising to cover the cost of the brace and follow up treatment. The brace costs £1500 with each check-up costing £200, of which he will need 4.

The brace will be fitted on the 15th Sept 2017, we have one chance at this as once Sam turns 18 his rib cage starts to change from cartilage to bone, which is less malleable. If he doesn't have the brace fitted he could end up with problems with his spine (scoliosis) or through having incorrect posture, undue pressure could be placed on his heart. 
All donations, no matter how small will be greatly appreciated. If you feel able perhaps you could consider helping us with fundraising for Sam?



7.5% of all donations to Tree of Hope in relation to this appeal will be allocated to the general charitable purposes of Tree of Hope to cover our core operating costs.
 
If we raise insufficient funds, or surplus funds, then the funds will be used, if appropriate, to fund support for our child's needs in accordance with Tree of Hope's charitable objects.  If in those circumstances we are unable to use all or part of the funds for the benefit of our child in accordance with Tree of Hope's charitable objects, then any funds that cannot be used will be transferred to be used for the general charitable purposes of Tree of Hope.


Thanks for taking the time to visit my JustGiving page.
Donating through JustGiving is simple, fast and totally secure. Your details are safe with JustGiving - they'll never sell them on or send unwanted emails. Once you donate, they'll send your money directly to the charity. So it's the most efficient way to donate - saving time and cutting costs for the charity.