Ryan Wilson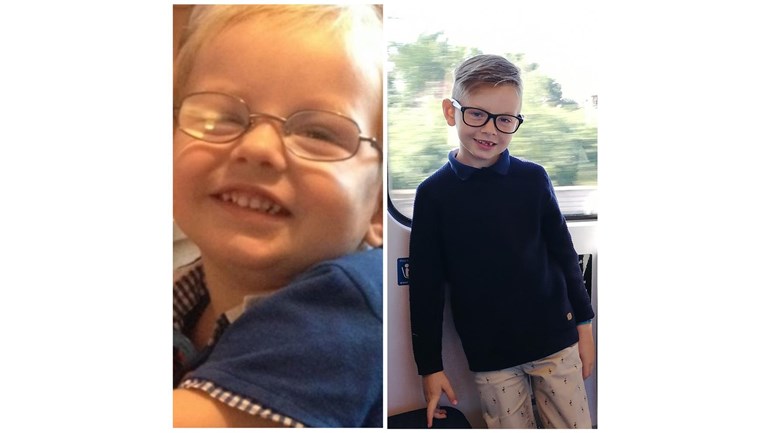 Hi, my name is Ryan and I'm 6 years old I have a condition called Cerebral Palsy which effects my two legs and my left arm. If you don't know about Cerebral Palsy, it's a condition where the part of my brain that sends messages down my Spinal Cord was affected at birth so it's a real challenge to be able to walk with the spasticity I have in my legs as well as my arms. 

My physio and doctor are hopeful that by the age of 10 I should be able to walk a couple of steps with an aid but anything more then that I will have to use a wheelchair. 

My mam has researched and found out about an operation called SDR (Selective Dorsal Rhizotomy) which will involve fixing the nerves that were damaged at birth.   It will remove the muscle spasms in my legs which cause me so much pain every day and night and reduce my need for a wheelchair. 

In order for me to be a power ranger when I'm older I'm going to need this surgery, which I am going to have at GOSH.  We will have to live in Great Ormand street for 4 weeks for me to recover and I'm so happy to say that after a very lengthy battle we have got funding from the NHS but in order for this operation to work, I need a minimum of 2 years of intense therapy after my surgery, on top of my 1 session a week from the NHS which isn't enough as the minimum requirement is 3 a week. 

This is why my family are raising £30,000. My family started a fundraising campaign 4 years ago and we were going to America for this surgery. It was going quit well but unfortunately my health deteriorated and I wasn't strong enough to travel or undergo surgery. I've had many urology issues over the last few years where on 2 occasions I've been really poorly with Sepsis. 

Thank you so much to everyone who has supported me so far with all the brilliant raffles and things that have been happening! We raised just over £5,000 which is still in my account I would like to thank all those people. 

So here we are again asking for help to help me reach my potential. Any donations, fundraising ideas and general support would be greatly appreciated my surgery date is March 2020 so we have just 8 months to raise these funds. My mammy believes in me will you to? LOVE RYAN XX  

Please visit my fb page to share my journey

https://www.facebook.com/Ryansfundraising/

7.5% of all donations to Tree of Hope in relation to this appeal will be allocated to the general charitable purposes of Tree of Hope to cover our core operating costs.
 
If we raise insufficient funds, or surplus funds, then the funds will be used, if appropriate, to fund support for our child's needs in accordance with Tree of Hope's charitable objects.  If in those circumstances we are unable to use all or part of the funds for the benefit of our child in accordance with Tree of Hope's charitable objectives, then any funds that cannot be used will be transferred to be used for the general charitable purposes of Tree of Hope.
               





Thanks for taking the time to visit my JustGiving page.

Donating through JustGiving is simple, fast and totally secure. Your details are safe with JustGiving - they'll never sell them on or send unwanted emails. Once you donate, they'll send your money directly to the charity. So it's the most efficient way to donate - saving time and cutting costs for the charity.