Rron's wish to walk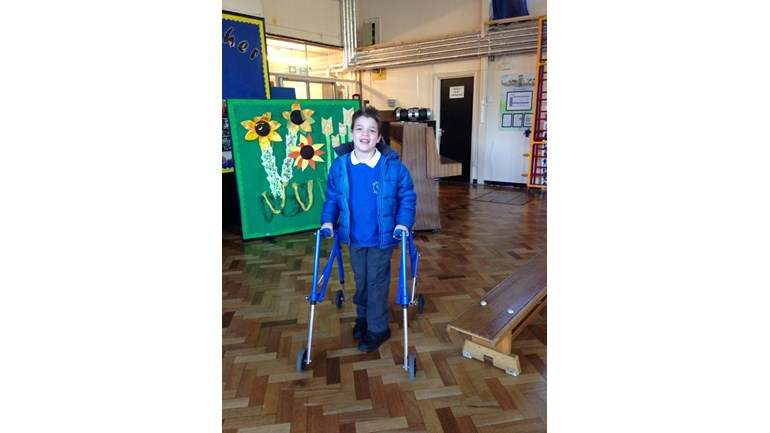 Our son Rron was born prematurely. He was only 27 weeks old. Lack of oxygen at birth and a battle for survival resulted in him developing Cerebral Palsy Spastic Diplegia.
This diagnose has severely affected his life by  putting him in constant pain due to muscle stiffness,  cramps and has limited his ability to walk freely without the aid of a walking frame or quad sticks . .Rron is now 8 years old and all his life was filled with many visits to the doctors, a lot of therapy and pain. He has missed many opportunities to be a normal child ,to run around and play or even enjoy just walking properly that many of us take for granted .
There is hope for Rron. He could walk and have a chance to have a normal life if he undergoes the Selective Dorsal Rhizotomy operation. This operation will make Rron walk without the walking frame or quad sticks, will free him of pain and stiffness and most importantly will boost his confidence in life.  The Great Ormond Street Hospital has accepted Rron as a good  candidate for this operation but the NHS will not fund it.
Therefore we need to raise £30.000 pounds for this operation and we beg for your help. Any amount you donate will be a step nearer to a door that will bring a brighter future to Rron.
Rron is a very bright child with a brilliant personality and a very kind heart. No child should be born to suffer, he deserves a better future and only your help will make it happen.
Please make this little boys wish come true by allowing him to walk as many other children.
Should we exceed the target amount (or if we do not raise enough funds, or if they can not be used for any other reason) the funds raised will go to the general fonds of Tree of Hope to assist other sick children.