Ronnie's wish to walk..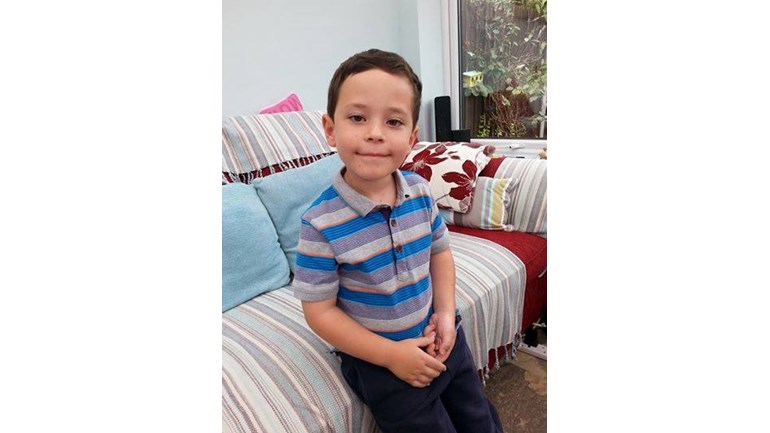 Our handsome son Ronnie was born with diplegic spastic cerebral palsy in 2007 which means that both of his legs are very stiff and he is unable to walk unaided. He is a very bright boy, goes to a mainstream school, loves sport and attends a weekly disability sports club. He is very good at pool like his dad. Ronnie loves music, anything from the Beatles & Michael Jackson to One Direction. He also enjoys swimming which helps his flexibility and is generally very sociable and confident.
The cerebral palsy means that Ronnie has little balance and is permanently on 'tip toes' without his specially made splints. Ronnie falls over quite a lot and sometimes hurts himself.
We have been referred to Great Ormond Street this year and happily for us, they have accepted Ronnie for an operation called SDR (Selective Dorzal Rhizotomy), however we do not know if the operation will be funded at all by the NHS. The SDR operation will hopefully achieve long term reduction in Ronnies spasticity and greatly improve his mobility by cutting the affected nerves in his spine. Even if the operation is funded by the NHS, we will have to independently raise £28,000 for a years intensive physio and aftercare privately and this is our initial target & why we need your help. Once the funding for the operation is decided by Great Ormond Street we may need to increase our target but we will keep everyone updated if this happens.
We would be so grateful if you can help our little boy to be "just like his friends" and live a happier, more independent life.
Should we exceed the target amount (or if we do not raise enough funds, or if they cannot be used for any other reason) the funds raised will go to the general funds of Tree of Hope to assist other sick children.