Riley's Superstar Fund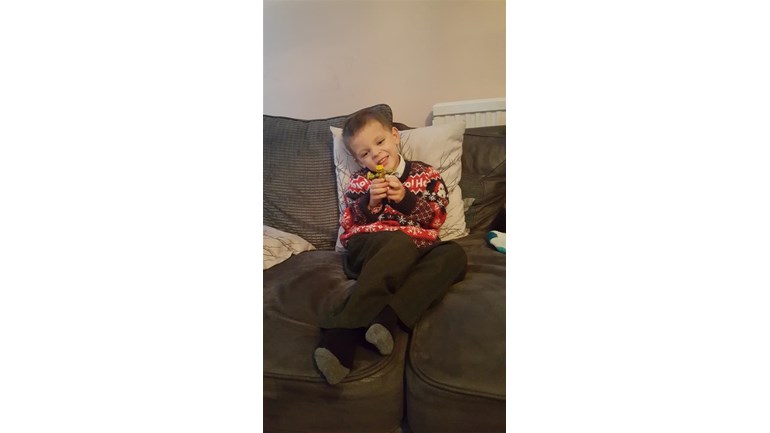 Thanks for taking the time to visit my JustGiving page
follow our journey on 
https://m.facebook.com/pages/Rileys-Superstar-Fund/332197616990961?fref=ts
Riley from Frinton on Sea in Essex is 6,years old and has Spastic Diplegic Cerebral Palsy with Dystonia and chronic lung damage. During pregnancy Riley was born not breathing and needed resuscitation. This lack of oxygen caused brain damage resulting in cerebral palsy.
Riley is the cheekiest, funniest young man who can melt hearts with his smile. He suffers with awful spasms and tightness which makes him scream in pain and as he gets older these are becoming more and more. SDR has been promoted heavily to allow children to walk, but we are looking at SDR in a different way as we want our son to be free of pain and have the chance to stand in his walking frame for longer than 10 minutes without collapsing or screaming.
Riley has 5 siblings who absolutely adore him and he loves to run rings around them and as he and his 2 year old brother are the same size we often get asked whether they are twins but they certainly know how to get up to mischief together.
Riley adores Thomas The Tank Engine, Cars and Toy Story and loves to sing – "You've got a friend in me" and "Let it go" are firm favourites!
We want to change our son's life but due to SDR not being offered on the NHS we are having to raise monies for Tree of Hope. We aim to raise £40,000 to cover surgery , at least 18 months post operative therapy, equipment , a small building for Riley to undertake his therapy at home and extensive travel expenses to Great Ormond Street.
 *UPDATE*
Riley had his Surgery on the 4th March ,  It was a massive success but fund raising is still on going for much needed therapy, equipment and home improvements to make the house completely accessible for Riley
We have been overwhelmed with how much support we have had so far and we appreciate everyone of you.
Love Riley