Rileys Quest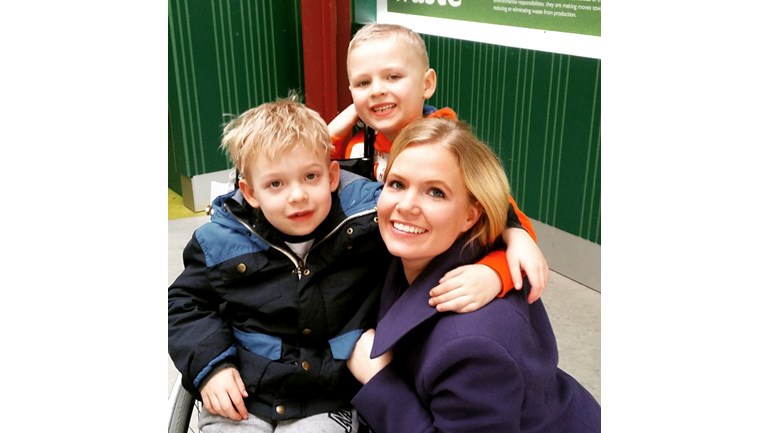 Riley's quest began when he was born in 2006 at 33 weeks gestation weighing 4lbs 1oz. He spent 4 weeks in ICU. At 18 months old Riley was diagnosed with Cerebral Palsy. 
Riley then spent years having physiotherapy to reduce his tightness caused by his spasticity. We heard of an operation in America (SDR) that would reduce this tightness and may help him to walk independently. Riley had his SDR operation in America in 2011 in the hope of one day he would walk unaided. 
Years on Riley's quest to walk unaided is still continuing. 
Although his operation was a success it left Riley very weak in his muscles needing lots of therapy to strengthen him. Riley has tried various things to help him walk unaided over the years from visiting specialised centres in the UK and abroad, to private physiotherapy and personal training. He has also tried specialised recreational sports in horse riding and hydrotherapy to daily physiotherapy at home. All professionals say the same thing 'there is no reason as to why he is not walking unaided, apart from his weak muscles'. 
After raising £5,000 and taking him to the Adeli Centre in Slovakia,  We now feel that after 5 years, Riley now needs to go back to America (where he had is operation), to get Dr Park (the leading surgeon in his field) to take another look at Riley and to see if there may be another reason as to why he is not able to walk unaided yet. 
Unfortunately though this comes at a cost. We need a minimum of £5,000 to take him to back St Louis, with any extra funds raised going towards private physiotherapy in the UK not available on the NHS. 
As a family we will do whatever it takes to try and help him achieve his goal of one day becoming a fireman and walking unaided
Post op strengthening is a major factor in SDR, and once Riley's muscles get stronger he will be able to take the steps unaided that we have all hoped for so, so please find it in your hearts to donate to Tree of Hope on behalf of Riley.
Should we exceed the target amount (or if we do not raise enough funds, or if they cannot be used for any other reason) the funds raised will go to the general funds of Tree of Hope to assist other sick children