Riley Kirkman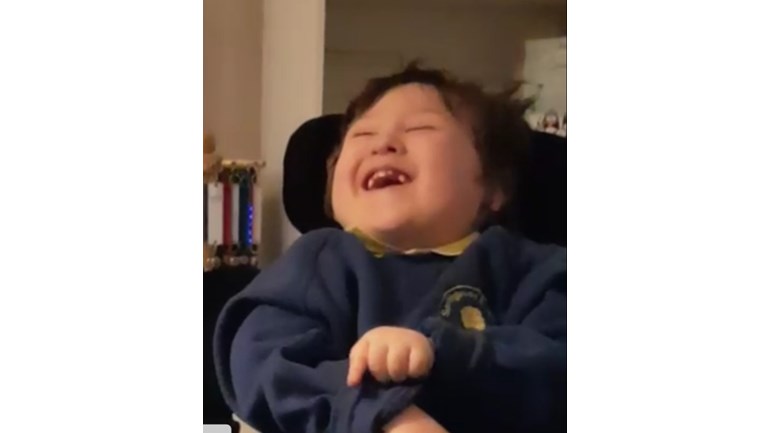 Thank you for visiting my page.
After successfully reaching the target for my oxygen therapy my mum has had to make a decision to raise funds for me to have access to medicinal cannabis.
I have been using a CBD oil without THC for 2 years to try and control my seizures by testing various  products. Since June 2018 my seizures have reduced massively. last year they were getting to above 30 in 24 hours. When I am well I have some seizure free days, when I am un-well I usually have up to 9 but on one occasion I had 15 in 24 hours but this has only happened once since June 2018, my mum has also been able to wean me off 2 out of 3 epilepsy pharmaceutical medications which is absolutely amazing and has made a huge difference to me and I have only had to have my rescue medication twice in the last year, previously I was having it most day. I am now more alert and more aware of my surroundings, I have started to say some words and I am making a lot more sounds and imitating others.
Unfortunately because I do not have a diagnosis, I am unable to gain access to Epidiolex free on an NHS prescription. My mum does not really want me to have this because this is not a whole plant medical cannabis and though my seizures have reduced a lot, it is not quite giving the full control that I need to be able to go to school every day or to be able to go out when the weather isn't very good because when it is windy I can become ill easily and this can trigger a lot of Tonic Clonic seizures which means I am at an even higher risk of SUDEP (sudden unexplained death in epilepsy).
My mums has found a private Dr who may be able to prescribe the medicinal cannabis I need that contains THC. As it will be on prescription it also means that all the professionals involved with me will know exactly what is in my oil therefore they are able to monitor me and my other medications and it will also mean others can administer this to me, right now only my mum can do that which makes it extremely difficult for her and life threatening for me if I were to be unable to have my CBD oil for any reason. The cost of a private appointment alone is approximately £580. This does not include any tests that may need to be done e.g. bloods, MRI or EEG's. The cost of the medicine alone is approximately £3000 per month so this is a huge amount needed and the worst thing that could happen is for me to start this medicine and then have to stop because there is not enough funds, it could also make my seizures become much worse than they are right now and most likely put my life at risk.

There are ways you can help us raise funds if you can not afford to donate so if you would like to do a sky dive, fun day, sponsored run, bake sale or anything on my behalf to help raise funds then please get in touch with my mum or use the buttons on my page to fundraise for me.
thank you for taking the time to read my story

Every bit of help and every penny is very much appreciated and we thank you for everything you can do to help.

Donating through JustGiving is simple, fast and totally secure. Your details are safe with JustGiving - they'll never sell them on or send unwanted emails. Once you donate, they'll send your money directly to the charity. So it's the most efficient way to donate - saving time and cutting costs for the charity.