raising4rosie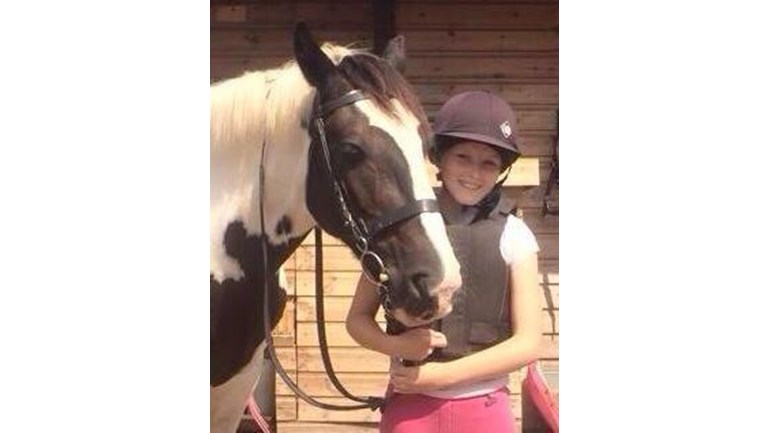 Thanks for taking the time to visit my JustGiving page.
Donating through JustGiving is simple, fast and totally secure. Your details are safe with JustGiving – they'll never sell them on or send unwanted emails. Once you donate, they'll send your money directly to the charity. So it's the most efficient way to donate – saving time and cutting costs for the charity.
Rosie from Coventry is diagnosed with Medulloblastoma, a highly malignant primary brain tumour. Rosie has endured the most challenging childhood anybody should endure but she has stayed strong, kind and beautiful and continually has raised money for other good causes. Rosie is now experiencing recurrent Medulloblastoma for the third time, so we would like to raise money for Tree of Hope to enable her to fulfil just some of her dreams.
Following several GP consultations, A&E visits and an initial MRI scan at our local hospital Rosie was diagnosed with Medulloblastoma in 2012. Our local hospital was unequipped to deal with Rosie's diagnosis so we were quickly transferred to Birmingham Children's Hospital. Our world turned upside down.
We were able to stay at the Ronald McDonald House Birmingham, allowing us to be just a few minutes away from the Birmingham Children's Hospital and stay together as a family. On day five of our stay Rosie underwent 9 hours of brain surgery to remove the tumour. We crumbled inside as surgery took place as to the undesirable effects Rosie could have been left with.
Rosie astounded professionals as she made a swift recovery with no obvious side effects and returned home within a fortnight. In addition to surgery a gruelling daily schedule of radiotherapy commenced immediately and continued for 6 weeks. During radiotherapy Rosie became extremely nauseas, fatigued and unfortunately lost all of her hair.
Rosie attended school as often as possible and remarkably entered SATS with her peers. She also enjoyed her end of year primary school prom and she looked positively stunning.
Chemotherapy started alongside radiotherapy, however, continuing for an additional 15 months. For professionals to accurately administer chemotherapy Rosie had an intravenous central line, which alone came with its own rule book! Throughout chemotherapy Rosie became more nauseous and encountered countless different taste changes. Her sense of smell became heightened and due to the duration of chemotherapy infusions she detested hospital admissions.
Somewhat keen to live her life to the fullest she attended school whenever possible, enjoyed music festivals, theme parks, lots of holidays, pony trekking, kayaking, go-karting, beach volley ball, and of course continued with her passion for horse riding even scooping prizes at local events. 
During treatment Rosie maintained her infectious smile and continued to inspire all with her passion for fundraising. Rosie completed The Race for Life Coventry, embarked on a bed hop across Coventry department stores raising money for The Stand up To Cancer Campaign, won a little Star award from Cancer Research UK for her courage and bravery. Rosie also went on to raise another £7500+ for Ronald McDonald House Charity Birmingham. 
In May 2013 our family received the best news possible. Rosie was officially in remission from cancer. We enjoyed a spectacular summer holidaying with fantabulous friends. 
In May 2014 after 12 months in remission subsequent to a routine MRI scan we were devastated to be told Rosie's Medulloblastoma had reoccurred, this time in an inoperable location. Rosie underwent several invasive procedures to rule out further spread of this hateful disease. No further spread was detected.
Rosie was offered pioneering 'Stereotactic Radiosurgery' at The Queen Elizabeth Hospital Birmingham. Stereotactic Radiosurgery also known as the 'Cyber Knife' is specialised machinery mounted on a robotic arm to give absolute accuracy during treatment. It beggars belief that as little as five years ago this treatment would not have been available. Rosie was also the first child to receive this pioneering treatment at The Queen Elizabeth Hospital. True to form Rosie underwent her treatment in just 40 minutes instead of the proposed 1 hour 10 minutes. Rosie lay motionless listening to her favourite artist 'Pink' for the duration of her treatment completing it in just one session. Rosie never fails to raise the bar!
Rosie had her second intravenous central line fitted and underwent a further 9 months of gruelling treatment ending in January 2015. During this time Rosie maintained her promise to help raise vital funds for each charity that have made her journey with Cancer that little bit easier; approximately £3600+ for The Little Princess Trust and approximately £4000+ for Teenage Cancer Trust. In addition treatment had proved successful and once again Rosie was classed as being in remission.
However, Rosie's remission was short lived. In just six weeks from treatment ending, a further 2 inoperable brain tumours were detected in February 2015, just as celebratory planning was underway.
Rosie is undergoing intensive chemotherapy at present and close monitoring of its effectiveness. Rosie's case is truly unique and has the experts baffled. We cherish each and every day.
Rosie continues to strive to raise money for each charity who have helped our family during her difficult journey and at present is raising money for Make-A-Wish UK.
Rosie is an inspiration to all who meet her. She has three remarkably strong siblings Sam, Megan and Ellis and we are blessed with beautiful friends and family that have amazed us with their love and support. Rosie very recently scooped the prestigious 'Child of Courage Award' at The Pride of Coventry and Warwickshire Awards. Rosie was pictured in the telegraph receiving her award and Fiona Philips, the host, immediately commented on Rosie's beautiful dress and designer shoes! 
We are raising for Rosie to allow her to have specialist therapies, treatment and equipment we thank you in anticipation for all your support and contributions
Should we exceed the target amount or if we do not raise enough funds, or if they cannot be used for any other reason, the funds raised will go to the general funds of Tree of Hope to assist other sick children.