Power For Richie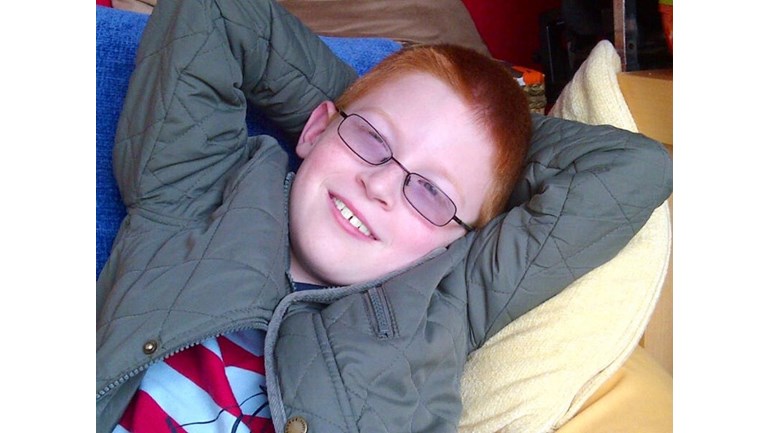 Thanks for taking the time to visit my JustGiving page.
My name is Jo and my handsome little man Richie put in an early appearance at just 32 weeks of pregnancy! I suppose that was pretty good going considering I have severe scoliosis, a heart condition and 28% breathing capacity!! In fact I would call Richie my little miracle.......I struggled to breath but I was born to be a Mom so why wouldn't I take that risk? 
With myself on life support and Richie in an incubator the other end of the hospital, it was a difficult time and my husband and parents didn't know which way to turn. But after one month we were allowed home where we settled into a beautiful family life together.
We had some wonderful times but very often Richie was so upset and continually cried. At six months our life was turned upside down when he started having seizures and the day before Mother's Day we had the shocking news that he had a rare epileptic condition known as West Syndrome. 
This is a condition that includes many other complications, which unfortunately showed up in later life. Richie has global developmental delay, he is visually impaired and he has spastic diplegia cerebral palsy. Due to the type of CP he has needed major hip surgery to pin and plate both hips due to dislocation. He has had lots of smaller operations too including tethering of his hamstrings, Botox treatments. It's such a horrible thing watching your child go through such painful surgery when none of it will help him to walk around, each op was due to severe pain and discomfort. 
Richie goes to a fantastic school for children with Special Educational needs and he regularly visits a centre for Conductive Education. We try to give him the opportunity to try different ways to gain self help skills and knowledge.
All children have the right to reach their full potential.....no matter what obstacles get in the way. Every child has the right to independance too but most of us take for granted that we can move around the house or pop outside for fresh air. 
Richie is such a bright young man, quick witted, sarcastic, cheeky and very funny!  So when we see him cry because he hasn't got the energy to crawl around anymore and he turned to us and said Mommy I need a powerchair, we will try our very best to make this happen. 
Mark, Richie's Dad will be climbing Snowdon soon, that's just one thing on a list of ideas we have to help us reach our target. He has raised money in the past for charities close to his heart but this ones much closer.
£10,000 is such a lot of money and we are so grateful of any help we may get......thank you to everyone who reads our story. A powerchair would give Richie the chance to move around the home and garden at his own leisure, giving him the independence he deserves.
If we are lucky enough to raise money to buy a suitable lift/tilt powerchair, with the essential support and comfort Richie needs, we would also like to buy insurance and a care package that would allow us to have the chair serviced each year and also allow for his growth and parts that may need updating as a result.
If there are any funds left after purchasing the above or if we raise more than £10,000, the funds will be used towards a ramp conversion in a suitable vehicle to meet Richies needs.
Tree of Hope reserves to use these funds for any purpose stated in the parents charter, including but not limited to, medical treatment, surgery and therapies and related travel expenses, medical and exercise equipment, childcare, home adaptations and the cost of vehicles designed for the disabled. 
Donating through JustGiving is simple, fast and totally secure. Your details are safe with JustGiving - they'll never sell them on or send unwanted emails. Once you donate, they'll send your money directly to the charity. So it's the most efficient way to donate - saving time and cutting costs for the charity.