An autism assistance dog for Poppy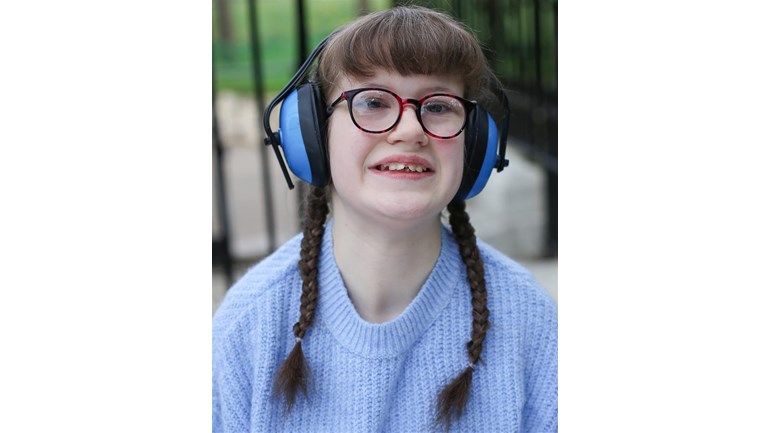 Hi, my name is Poppy.  I am 16 years old, and I'm autistic. I have a twin brother and three other siblings. I was diagnosed with global development delay and a visual impairment at just a few months old and autism at 4 years old. The diagnosis doesn't mean anything to me really, but my mum says it helps to explain things to people.

I go to a special secondary school and we do something different every day.   I like my dance lessons which I do on a Wednesday and Saturday, I like playing the piano and the drums and making music.  I really like arts and crafts, and painting my nails!

When I'm out and about, I like to wear my ear defenders as noises can be very loud to me.  I am quite an outgoing person, but if I'm in an unfamiliar place, I usually rely on my mum for help with sensory issues. A trained assistance dog would be able to provide reassurance and help with any sensory issues.  They would also be trained on things like crossing busy roads and walking slowly when needed - for example walking down the stairs as I have issues with depth perception.
Now that I am growing up, I would love to do more things independently, and having an autism assistance dog will help me do this.  I would be able to go round the shops on my own with them!

I went to visit Charlotte and her dog Daisy from Supporting Paws and got along really well with Daisy.  I held the lead and stroked her. Supporting Paws said that I was confident with her and interacted well with her.  After that and lots of paperwork I was accepted onto the assistance dog scheme!  They said that my twin brother, Sam, will need to help with the handler training of the dog. 

Thank you for reading my story ❤🐾


7.5% of all donations to Tree of Hope in relation to this appeal will be allocated to the general charitable purposes of Tree of Hope to cover our core operating costs.

If we raise insufficient funds, or surplus funds, then the funds will be used, if appropriate, to fund support for our child's needs in accordance with Tree of Hope's charitable objects. If in those circumstances we are unable to use all or part of the funds for the benefit of our child in accordance with Tree of Hope's charitable objects, then any funds that cannot be used will be transferred to be used for the general charitable purposes of Tree of Hope.