Please help Vrian to be able to sit and free from pain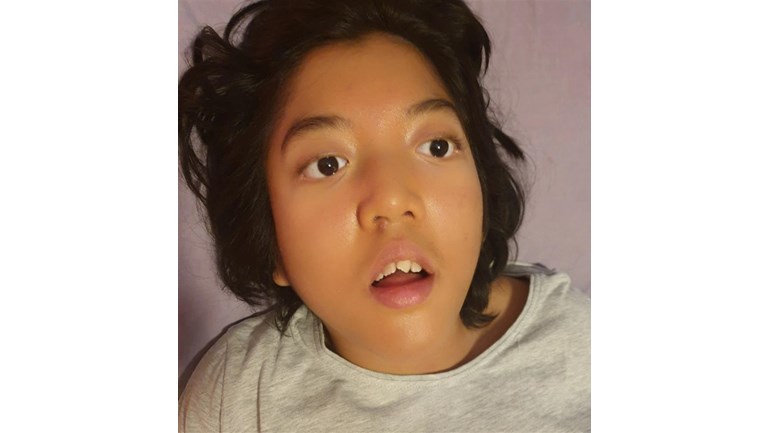 Thank you for taking the time to visit myJustGiving page.
Hello,
My name is Vrian and I am 13 years old girl who has complex medical condition. My
neurology specialist named it as Undiagnosed neurological disorder and Global
development delay because they could not find the cause of my symptoms despite
the facts my neurology consultant from Evelina hospital and a professor from
Great Ormond Street had me run different tests and investigation when I was
only 1 and 2 years old. They did another test when I was 4 years old and up to
date they still don't know the cause of my medical condition. Feeling devastated and in anxiety my parents  took me to a private hospital in Singapore  for second opinion as well as for alternative treatment in Kuala Lumpur, but only a little bit improvement to my health condition.
Almost every day I would get one or two grand mal seizures. Apart from the seizures, I need every day suctioning too as I tend to have excessive phlegm sometimes.
Starting at age 8, on top of development delay, vision impairment, reflux and epilepsy, I have had another medical conditions which are scoliosis (my spinal
cord become curving to the left) and dislocated left hip. These are as the results of abnormality function in my brain.
I literally cannot do anything, and am totally relied on my parents and siblings to look after and help me to do all personal cares I need. My family loves me so much that they have never once had complained to take turn to look after me 24/7 when carer is not available. My family said it is God's miracles I have made slowly good improvement. I am now able to lift my head up for seconds, I can smile and response in my own way, and a bit like chatterbox when I am feeling good. 
As time went by, my curved spinal slowly exaggerates spasms and makes me produce more phlegm and my left limbs become numb sometimes. And almost every day I cry from the pain coming from my dislocated hip whenever movement and lifting are involved; for instant, when I am being moved from my bed to wheelchair, or when am being showered or washed. My orthopaedic consultant suggested that the only way to eliminate the pain is for them to perform a big 8 hours operation but very high risk. Because I have epilepsy, reflux and history of chest infection 3 years ago and nevertheless no guarantee  operation will totally free me from the pain.
My family cannot bear the thought of " very high risk" operation to fix my spinal and dislocated hip. My mum then tried to search alternative non-invasive treatment but could not find it here in the UK. 
Having searched carefully thru the internet my mum came across a promising specialist hospital in Seoul Korea that can do non-invasive treatment without operation. She then made a correspondence with Jaseng Hospital in Seoul South Korea,https://www.jaseng.co.kr/. Treatment approach Jaseng will do is a combination of medical techniques such as chuna manipulation (a technique applied to restore a balance to the body's musculoskeletal system,gentle corrective force is applied to spine in order to restore function to its surrounding tissue.), water home-grown spinal therapy ( therapy for pain release) as well as acupuncture and herbal therapy.
But having a treatment abroad is very expensive we need enough fund to cover medical cost, accommodation and transport fares as well. Especially
with my complex medical condition I might need to attend repeated treatments for two or three months as what my mum has been advised. And because I am big
now and not mobile at all, I need two adults to accompany me for this treatment.
I am asking you to please be part of making my hopes and dream come true. Whatever the amount you donate, no matter how small it is, surely will help to make my life better and free from
pain. Your generosity will never be forgotten.
Thank
you so much. May God bless you all.