Saving our Little Angel's Heart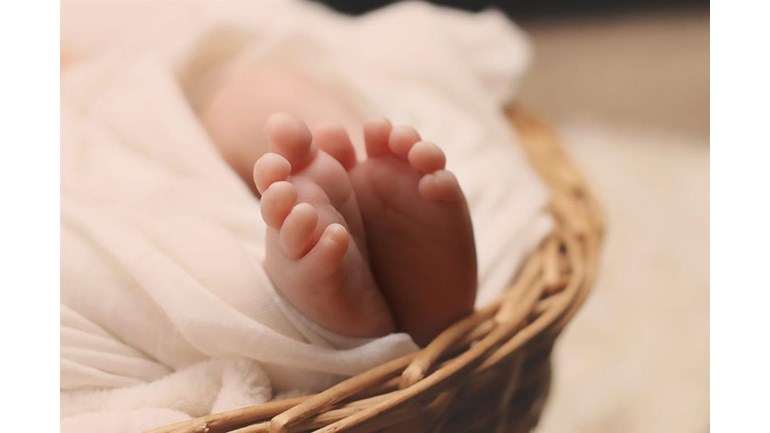 Latest Update  7th of August 2022
After failing to raise sufficient funds to go to the USA to save baby Dorothea, God led us to a kind wonderful surgeon Dr Guido Michielon and his team Dr Fraisse, Dr Loup, Dr Mick and incredible nurses and team at Royal Brompton Hospital. Dr Guido always believed in our daughter and his skill, and although the odds were very low for survival and baby Dorothea faced a high risk for an awful outcome, Zofia and I had to fight very hard because not everyone believed in Baby Dorothea or our faith... but we never gave up and through the incredible artistic and God given powers of the surgeon Dr Guido Michielon,Dr Fraisse, Dr Loup & Dr Mick  and care of Dr Ajay and all the wonderful nurses  and by the grace of God and the miracles he has granted us, our beautiful Dorothea is doing great. We are happy to report that Baby Dorothea turns 1 month old today.It was not a straight journey and although at times this has seemed as the scariest most terrifying experience, it has been the most beautiful inspiring journey, one that has been illuminated by God's mercy and Love.As we are still in the battle field we will wait a little longer to reveal all the details of the experience and miracles. There are no words that can properly express our gratitude for your prayers and help, it is thanks to you that we are able to as a family be close to Dorothea, it is thanks to you, your prayers and help that we are still here, you have given us such faith and hope, Thank you!. Baby Dorothea still has a long journey ahead, many more surgeries over the next 5-7 months. In the next  few weeks as we reach our next milestones we hope to update you of the progress and all the Miracles that God as granted us.
Please continue to pray for our little girl, she has been working so hard and fighting to be here with us. God Bless you all.

With Love Zofia & Rob
Latest UPDATE 7th of July 2022
Our Beloved baby Dorothea will be born today, 
 3rd June 2022:
Dear Kind Supporters:
Unfortunately we have run out of time and have been unable to reach our fundraising target to bring our unborn baby Dorothea to Texas for her much needed in-utero surgery.
Baby Dorothea needed this surgery to help correct a complication and strengthen her lungs for the open heart surgeries she needs at birth. Without this surgery, Dorothea's odds of survival at birth are very low.
As parents our battle to save Baby Dorothea continues, with no other option in front of us for in Utero intervention or birthing in the U.S. our job is now to maximise these small odds and make sure that we do everything possible to save our Baby Dorothea and give her a chance of survival.
We trust God, we believe in miracles, in the power of prayer and the incredible capabilities of medicine, and we will not lose any hope, we will find a way to bring our baby Dorothea home and make sure she lives a happy normal life, even if this means defeating the odds.
Last week, here in London mom Zofia and baby Dorothea have undergone numerous MRI scans and more tests will follow, these tests will determine if we can get our 1st miracle, whether or not baby Doroteha's lungs will be strong enough without in-utero surgery to qualify for the first life saving heart surgery she will need at birth. Results will be available in 10-15 days.
Our second miracle is in waiting, after a long desperate search we found a UK surgeon who trained with Professor Norwood who invented the heart surgery our daughter needs at birth. If Baby Dorothea is strong enough at birth, this medical Angel has the capability, the fighting power and experience to fight the odds. He has accepted our case however his ability to operate will still all rely on the miracle of Baby Dorothea being well enough without in-utero surgery. He claims he is not a miracle worker, but given his stories, and being the only Doctor in the UK willing to , he is a miracle to us.
The third miracle we need is baby Dorothea surviving the interstage period, 3-4 months in the Intensive Care Unit between her 1st heart surgery at birth and her second heart surgery. 
Our fourth and final miracle will be overcoming the last heart surgery at 3-4 months of age.
Baby Dorothea will not have an easy start to her life, but her life like any other child's life is worth fighting for. There are many HLHS children that live normal lives and we as parents will do whatever it takes to make sure that baby Dorothea has a happy and loving life.
We are incredibly grateful for all the donations and prayers, they have given us such emotional and spiritual strength. We have been blessed by all the support and are eternally grateful, it has played a pivotal role in our journey.
The funds raised to date stay under the control of Tree of Hope charity, they shall manage  expenses, they have been and will continue to be of great support. 
Any excess will go to their amazing charity and families they support and help with medical expenses.
Our family is eternally grateful to all of you for your kind help and care, we remain in hope and we are making sure that Dorothea and the children are happy. We have all the faith in God and Medicine.
We are also very grateful to Dr Habash, and all the amazing doctors at Texas Children's Hospital, Boston, Pennsylvania (CHOP)  and Clinic of Mayo for your kind guidance and great empathy. 
Please don't stop praying for baby Dorothea
We will keep you informed along the way 
Many Blessings with Love andAappreciation
Zofia & Rob
Original post:
Urgent Appeal to help save baby Dorothea's life.
We have weeks to save our daughter's life.
Our unborn baby, Dorothea, currently at 30 weeks, has a very serious heart condition: Hypoplastic Left Heart Syndrome. She is missing her left side of her heart. 
At birth, our baby will need to have her heart and veins rebuilt and a further surgery will take place 3-4 months later.
On April 5th, we had a 
scan at
 Guy's & St Thomas Hospital (UK). We learned that baby Dorothea's condition has further complicated due to a "severe restriction" that has been found. This blockage is creating an overflow into the lungs that is putting our baby's life at serious risk, and will require an in vitro operation to unblock hole.
We were told that unfortunately the NHS does not have the capability to perform these extremely delicate surgeries, and are therefore not willing nor able to offer any further interventions. Without the leakage being addressed within the next month, any attempt to rectify the problem through open heart surgery at birth would be too late, with a desperately low survival rate of 5-10%.
Dorothea needs this in vitro surgery, or she will not make it.
However there is hope, we have been in close touch with a leading fetal heart surgeon at the Texas Children's Hospital,  a specialist in HypoPlastic Left Heart Surgery and a leading innovator in the space.
On April 8th, our surgeon at Texas Children's Hospital confirmed the latest diagnosis from Guy's & 
St Thomas 
Hospital :
"
The atrial septum is now severely restricted and the surgeon recommends fetal atrial septostomy".  When we enquired when this critical surgery would need to be performed, we were informed by the surgeon that it would have to take place in week 28 and week 32. This gives Baby Dorothea 4-8 weeks, from the time of my writing this plea for help, to have the first of the three surgeries she needs to save her life.
As parents, we have no choice but to fight for our daughter's life. There is a chance to not only save her life, but to give her a fighting chance at living a normal life. 
As you can see from Naomi, who's story is our source of hope, Dorothea could live a normal life if we are able to get her the help she needs. 
All our care has been through the UK NHS, which has been brilliant, as we do not have the insurance or the means to possibly cover the cost of these critical surgeries needed in the US. We are therefore making a humanitarian appeal for help.
We are currently registered under a well established UK charity Tree of Hope, who would manage the medical expenditures.
We are grateful to Texas Hospital for lowering the amount from $3.2m and 100% upfront to $2.7m and 75% upfront. Thanks to this our initial raise is now just over $2m USD.
We have faith in God and medicine, we pray that you may help us in doing so.
I am a US Marine Veteran and I have spent a lifetime dedicated my life to philanthropy and was blessed until recently be able to give back much of my earnings. Now I find myself in the humbling position, for the first time, of asking for help. Not for myself, but to save our baby daughter's life
Zofia is a talented homeopath and a dedicated loving mother of our 
children. Our children always come first and we dedicate our lives to loving and caring for them.
Baby Dorothea also has two older brothers who are 15 years old , and an older sister who is 2 years old who are all awaiting her arrival and praying for a miracle.
We plead for your help in giving baby Dorothea a chance to continue being a part of our family and to live a happy life.
We would be happy to share all our medical records and or give you access to our doctors and surgeons for any information you may require.
Thank you for all the generous support of friends (New and old) and family that are trying to help us whichever way they can.
Please include baby Dorothea in your prayers.
With love and appreciation
Roberto Velez & Zofia Fenrych
'7.5% of all donations to Tree of Hope in relation to this appeal will be allocated to the general charitable purposes of Tree of Hope to cover our core operating costs.
If we raise insufficient funds, or surplus funds, then the funds will be used, if appropriate, to fund support for our child's needs in accordance with Tree of Hope's charitable objects.  If in those circumstances we are unable to use all or part of the funds for the benefit of our child in accordance with Tree of Hope's charitable objectives, then any funds that cannot be used will be transferred to be used for the general charitable purposes of Tree of Hope.'