Phoebe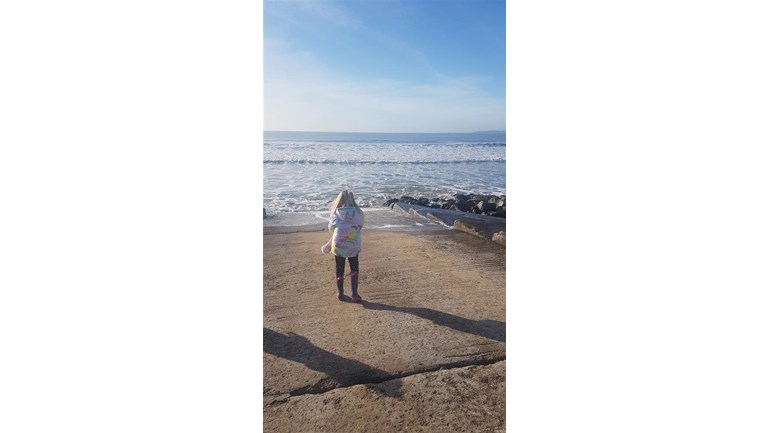 Our 9 year old daughter, Phoebe was diagnosed with Autism and a moderate learning disability when she was 7.

Phoebe is a loving and funny young girl who loves building lego, dancing and big rides!

But Phoebe also struggles daily with emotional and sensory regulation and also high levels of anxiety. She requires constant reassurance and emotional support due to her sensory struggles.

Life can be hard for phoebe. She often tells me 'Life is good but it's also bad for me'.
Phoebe loves animals and craves the support from one. We have a cat who she searches for when shes struggling, but the cat runs off and doesn't give her the emotional support she is hoping for.

Having an assistant dog would not only give her the emotional support she so craves from an animal but also:

Distract her from her anxieties and worries; something else to focus on and care for.

Having a dog to care for will help build Phoebe's self esteem and independence, so as she enters teenage years, the dog will aid her in going places, to help make her feel safe and secure.

Ease the pressure on us as her parents, meaning we can dedicate more time to phoebe's 5 year old brother.

This beautiful dog will be trained from 8 weeks of age to meet Phoebe's needs perfectly and will come live with us when he is 1 years old.

During Phoebe's dog's training you will be able to follow their training journey and see the difference they are making to Phoebe on the Supporting Paws website:
www.supportingpaws.co.uk

We hope you can help us achieve Phoebe's dream of getting an Autism Assistance Dog with the help of The Tree of Hope & Supporting Paws CIC

We would like to thank you for taking the time to read our story and would be extremely grateful for any support you can give us. Whether that be donate, fundraise on Phoebe's behalf or share our story


7.5% of all donations to Tree of Hope in relation to this appeal will be allocated to the general charitable purposes of Tree of Hope to cover our core operating costs.

If we raise insufficient funds, or surplus funds, then the funds will be used, if appropriate, to fund support for our child's needs in accordance with Tree of Hope's charitable objects. If in those circumstances we are unable to use all or part of the funds for the benefit of our child in accordance with Tree of Hope's charitable objects, then any funds that cannot be used will be transferred to be used for the general charitable purposes of Tree of Hope.