Paul's 20 mile Challenge and Cardiff Half Marathon For Luca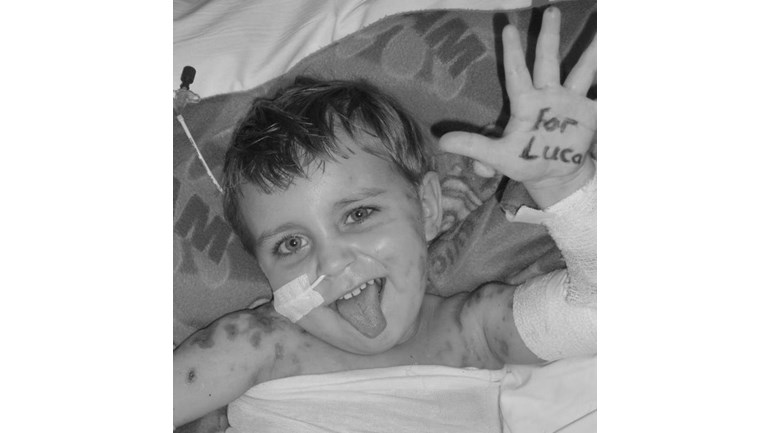 The 6th of January was a normal day, Luca showed no symptoms of being unwell and was put to bed at around 7 o'clock.
During the night Luca's parents checked on him and found Luca purple from head to toe, with a rash. Within an hour the horrendous disease, Meningococcal Septicaemia, had ravaged every part of his body and left him fighting for his life.
Luca's parents were faced with the horrendous reality of Luca's prognosis. Luca was given less than a 3% chance of survival. Yet, Luca pulled through, but not unscathed…
Luca spent two weeks in a drug-induced coma in Intensive care. During that time he underwent a huge number of treatments to keep him alive. Luca then showed small signs of improvement and the doctors started to reduce drugs levels and changed him from an oscillator to a standard ventilator.
As the days went on it was clear that Luca's legs had completely died below the knees and were starting to mummify. No words can describe how bad the damage to his legs looked and the image is something Luca's parents have tried to blank from their memory.
At the first operation, Luca lost both of his legs and all of his tissue and skin below his hips. He has massive skin, tissue and muscle loss across his arms and shoulders and is now fighting to save his knees, which have been severely damaged.
You can sponsor me online - it's quick, easy and totally secure.
To sponsor £5 Text  FLPJ50 to 70070
Gift Aid it!
If you're a UK taxpayer, please remember to tick the Gift Aid box as this will increase your donation by at least 25% at no cost to you.